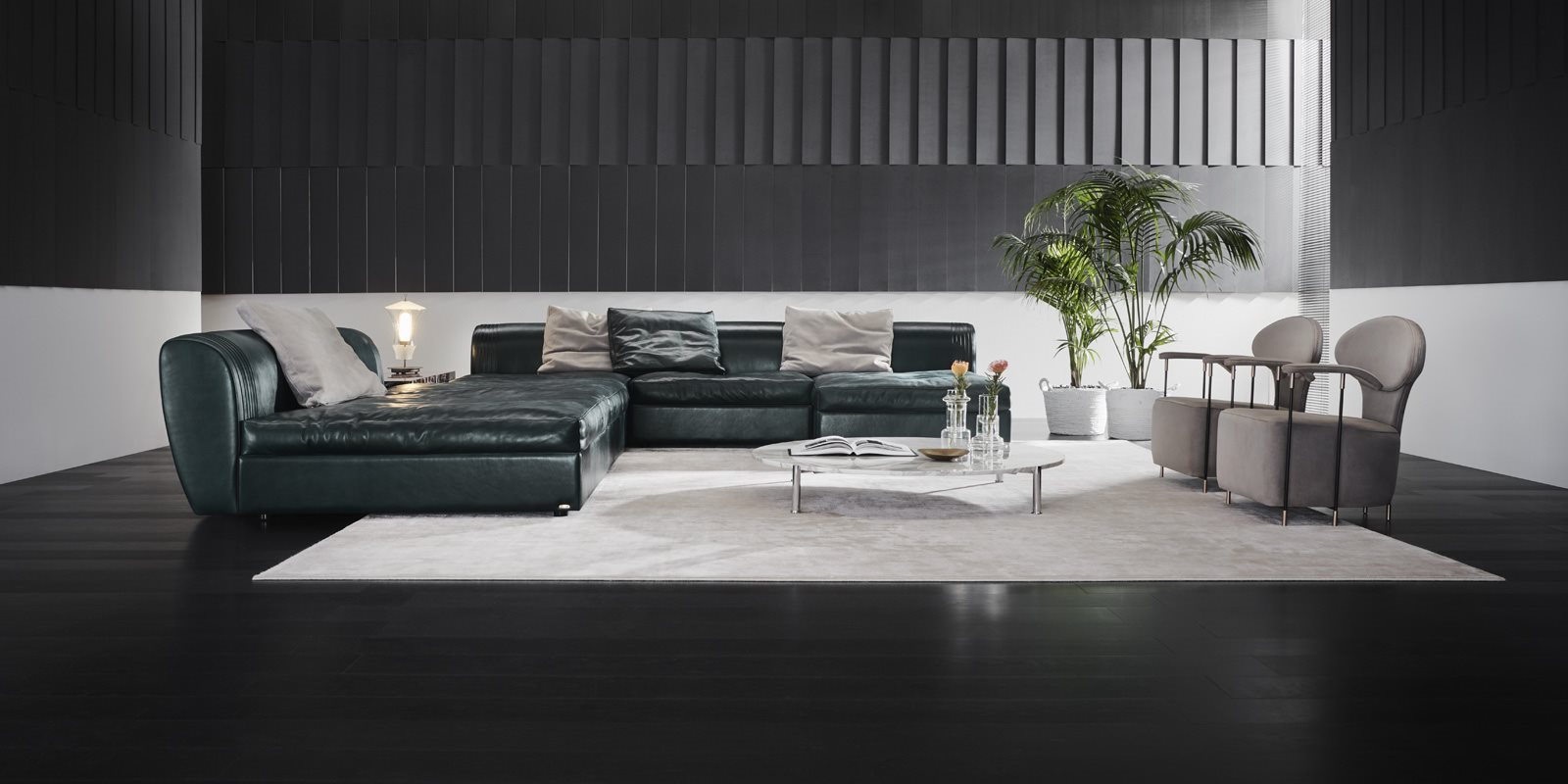 Via Antonio Canova
A refined mix of codes where different shapes and textures blend in a round, oversize geometry that interacts with each other through new collections and new moods that explore the boundaries of hybridism even more carefully.
Agnese
Magicabula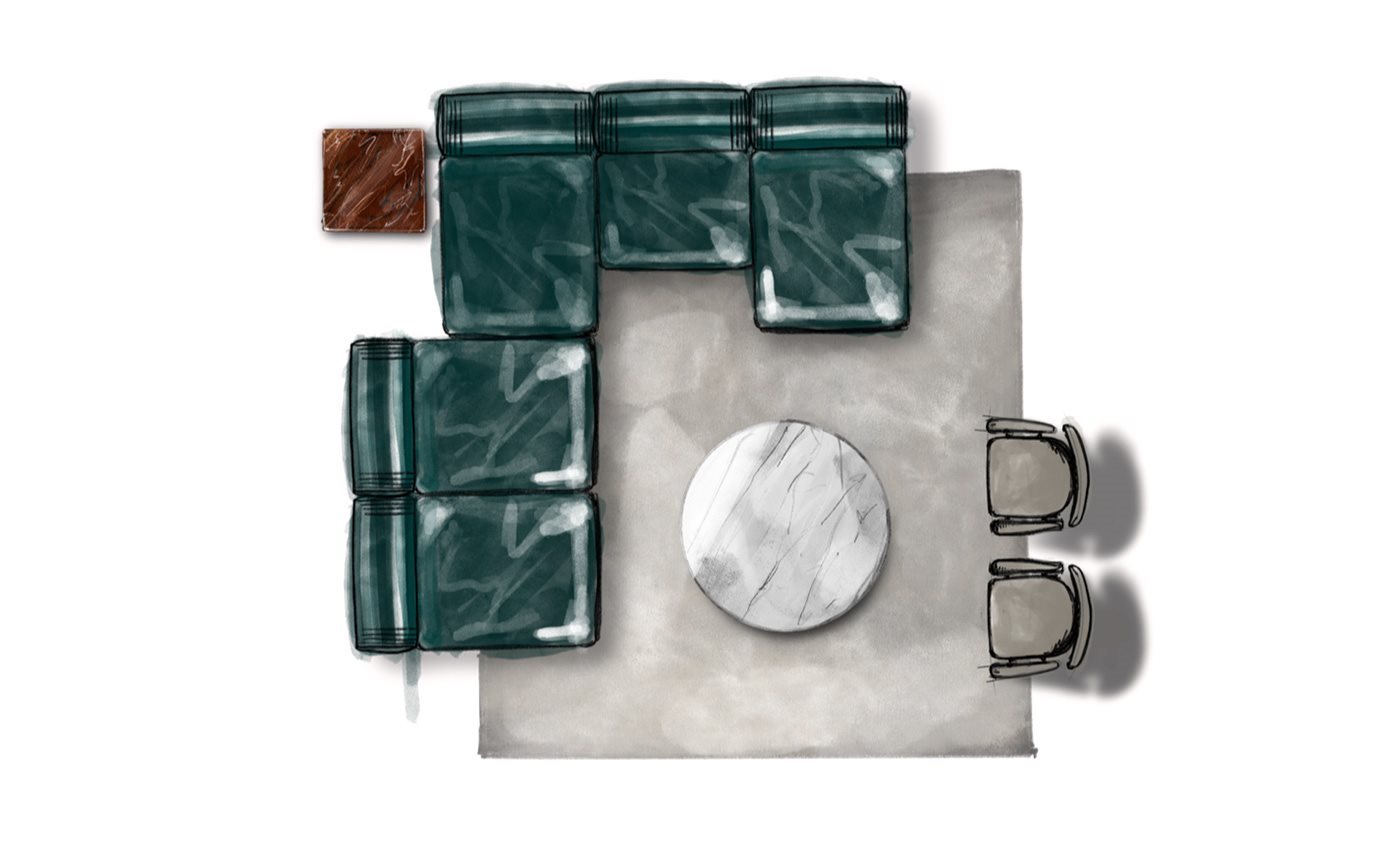 Agnese
Its design goes beyond the traditional sofas and recalls a placement conceived in open and wide spaces with a nomadic elegance that refers to its location to open and extended spaces, which can be placed with the same ease in public or residential spaces, singularly or side by side customizable combinations.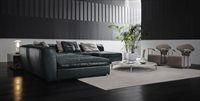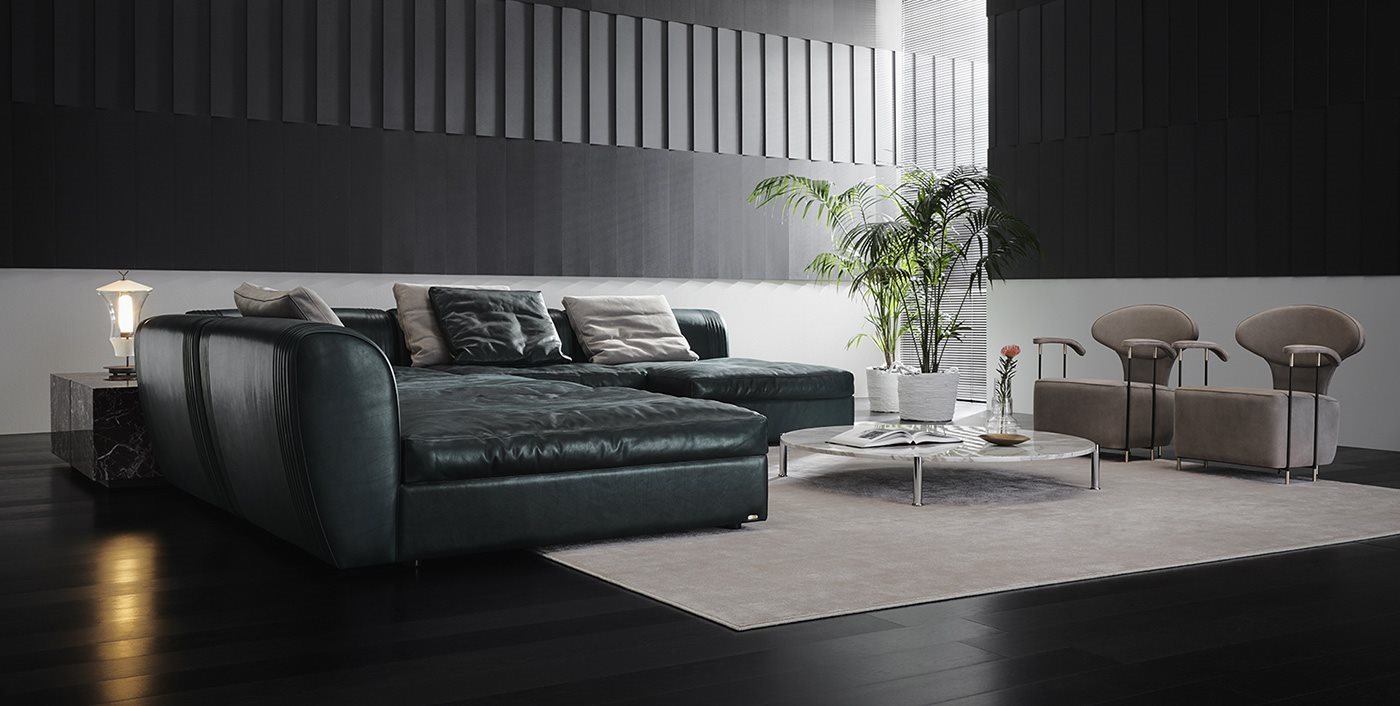 Cushions with a design that does not need of attachment and can be moved to ensure great flexibility. Solid wood, Elastic Belts, Crushproof foam rubber upholsteries with resinated Dacron covering
Feather cushions with non-deformable rubber insert. Optional feather pillows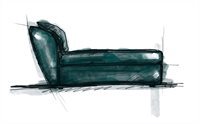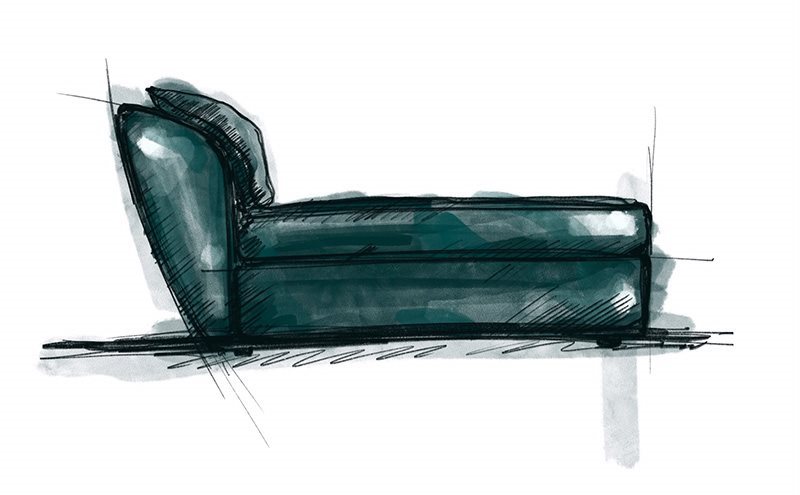 Leather: CS Cuoietto Vegetale Soft Pine.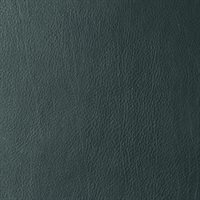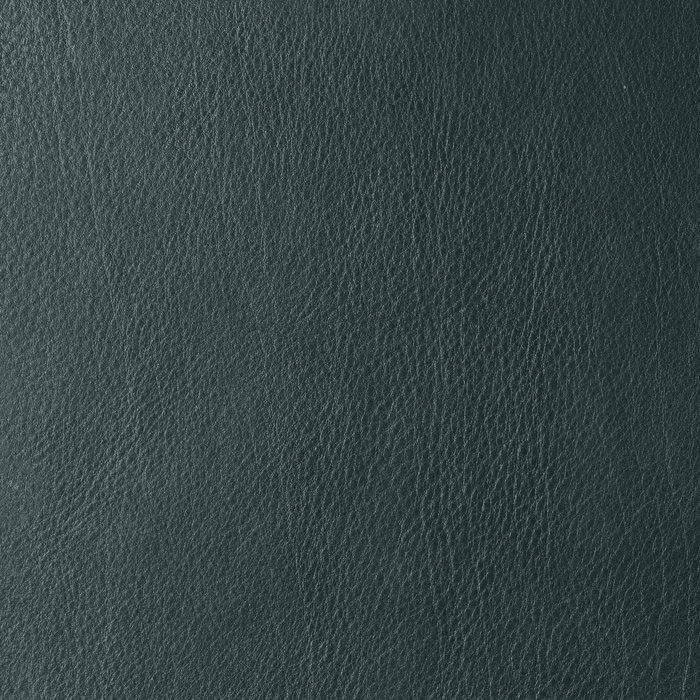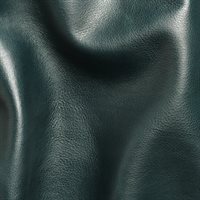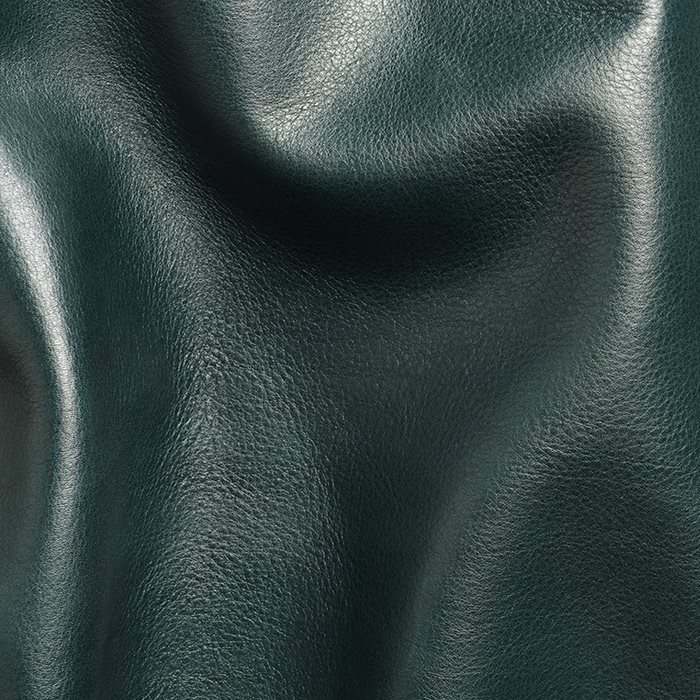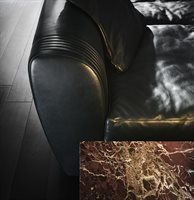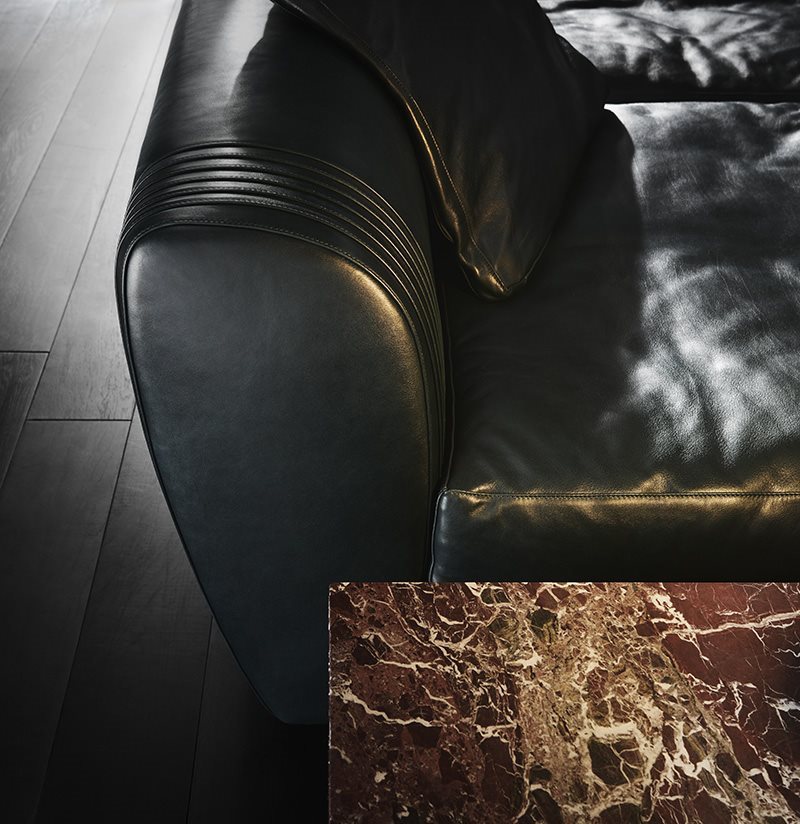 It is a modular sofa composed of soft and extremely comfortable chaise longue and poufs.

The landscape of the sofa is composed of individual elements that can be combined together in infinite ways.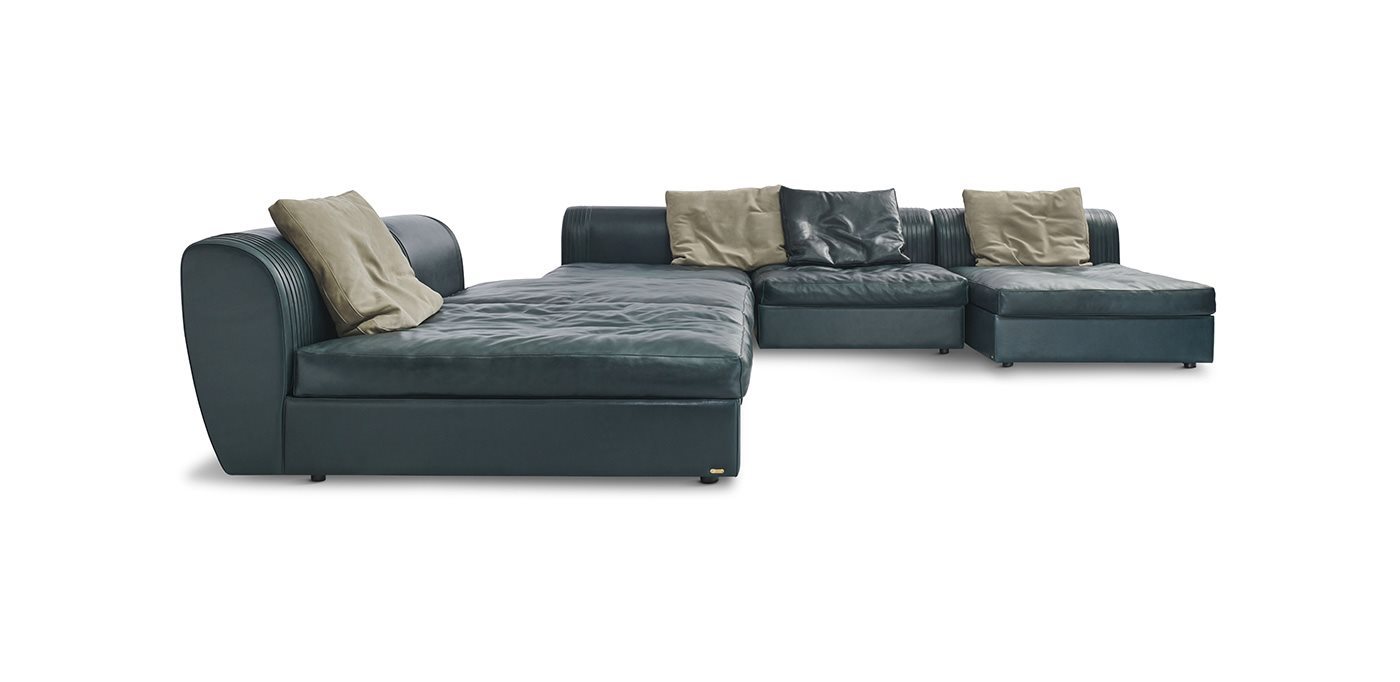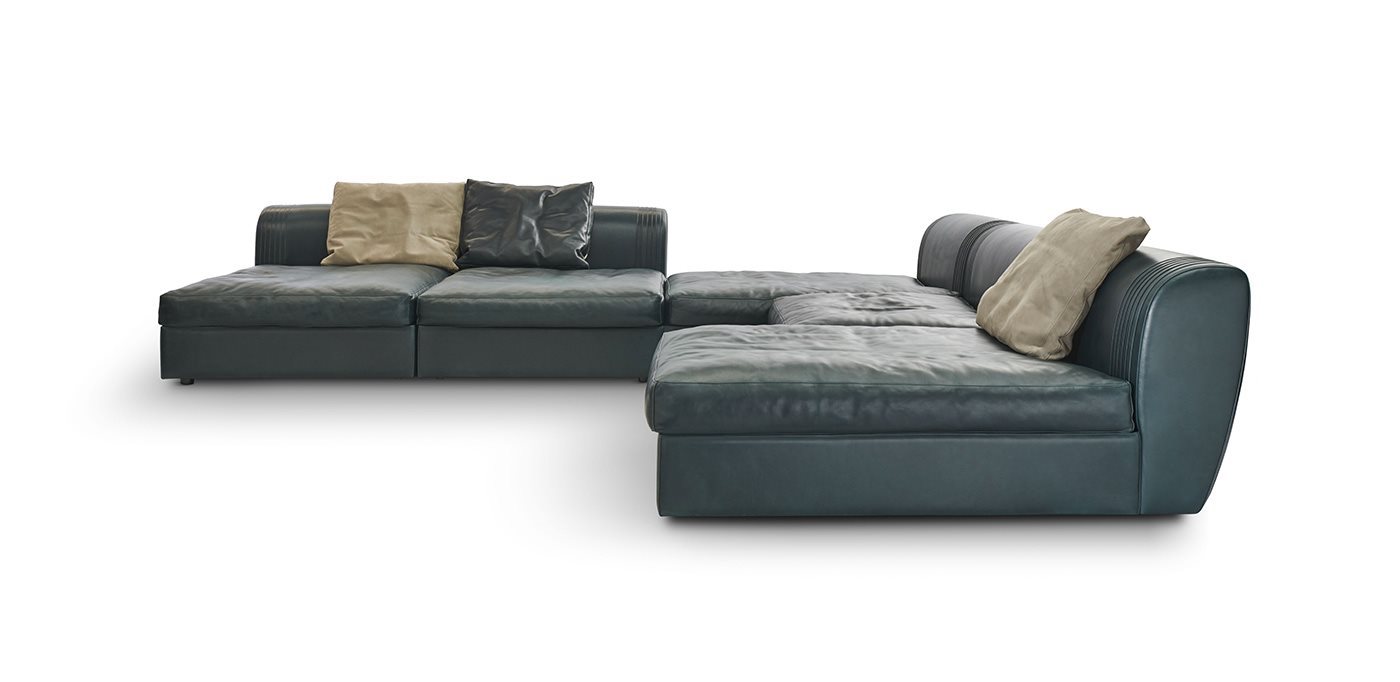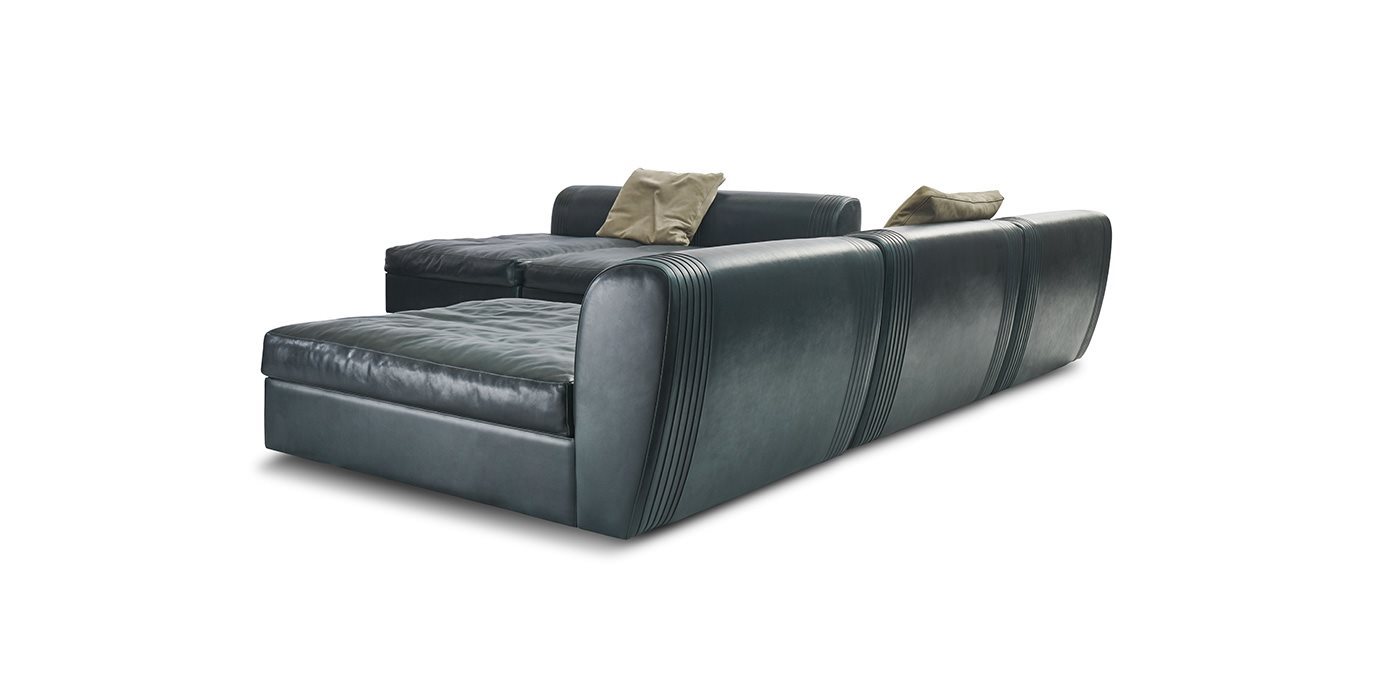 Magicabula
Magicabula is a drawn stroke, a game of curves, an object on which to be comfortable but without indulging in unrefined poses.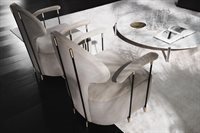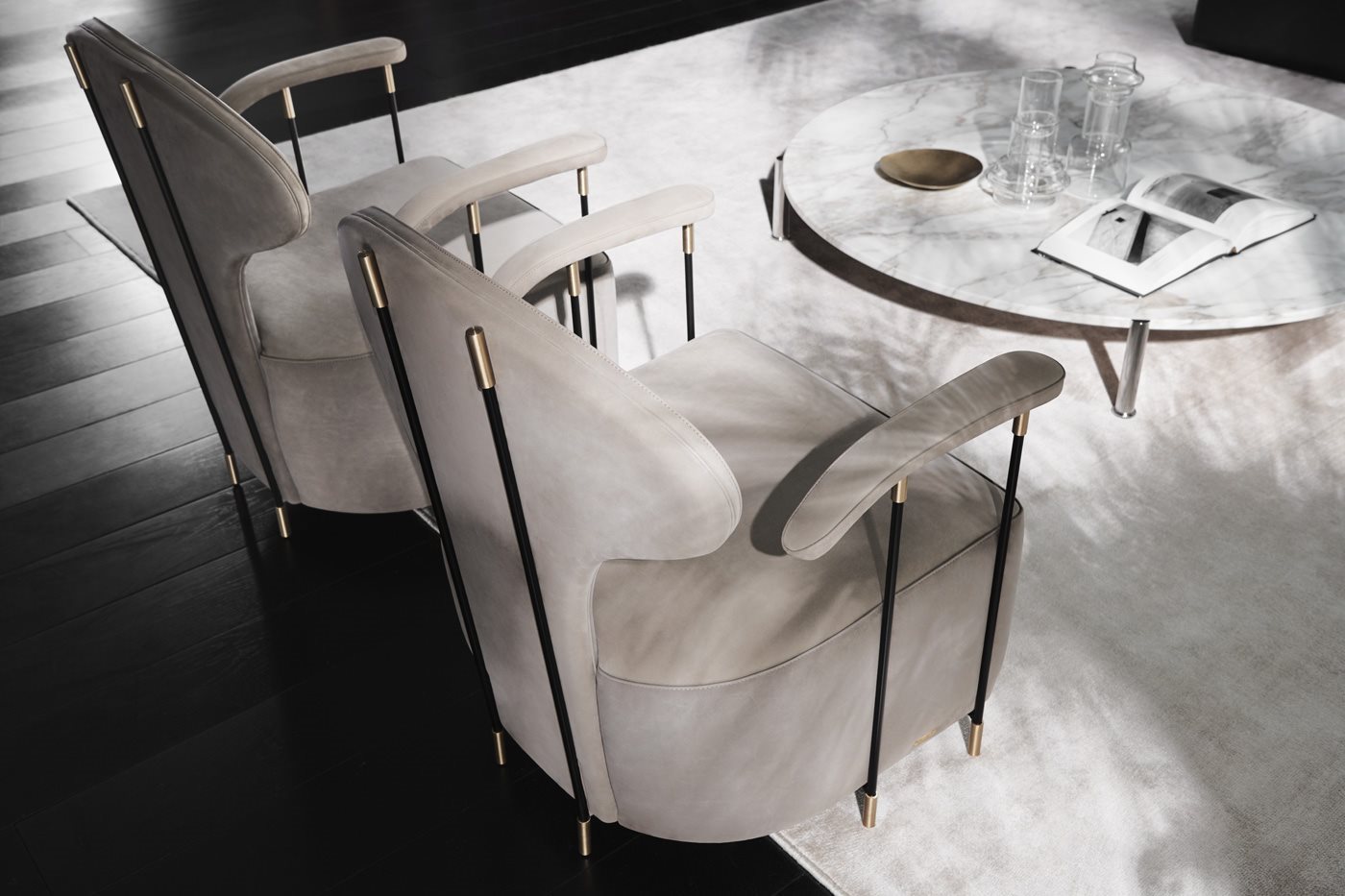 Once seated, the height of the armrests makes it impossible not to assume a regal attitude, as would a king or emperor on his throne.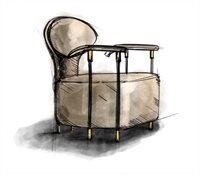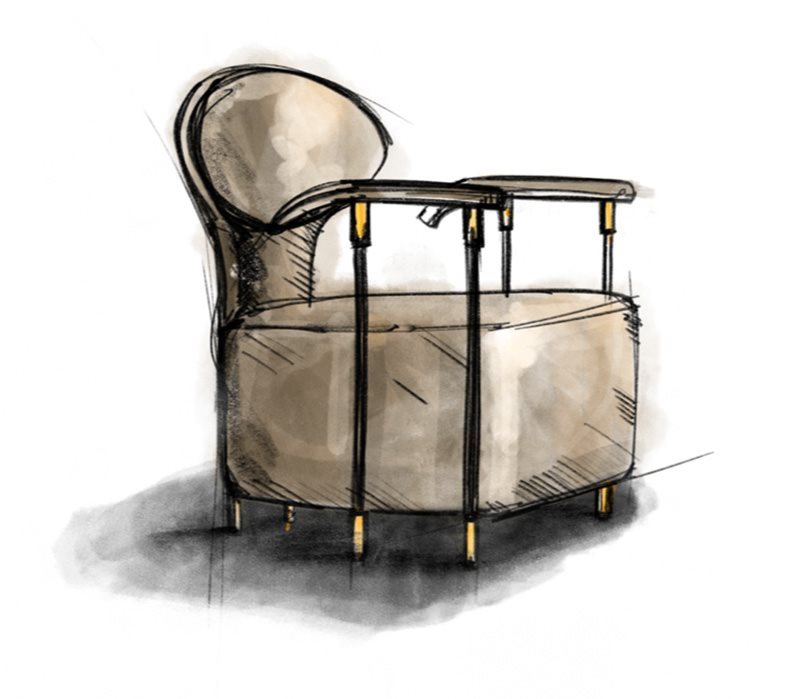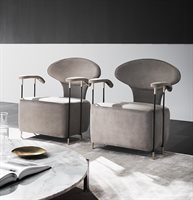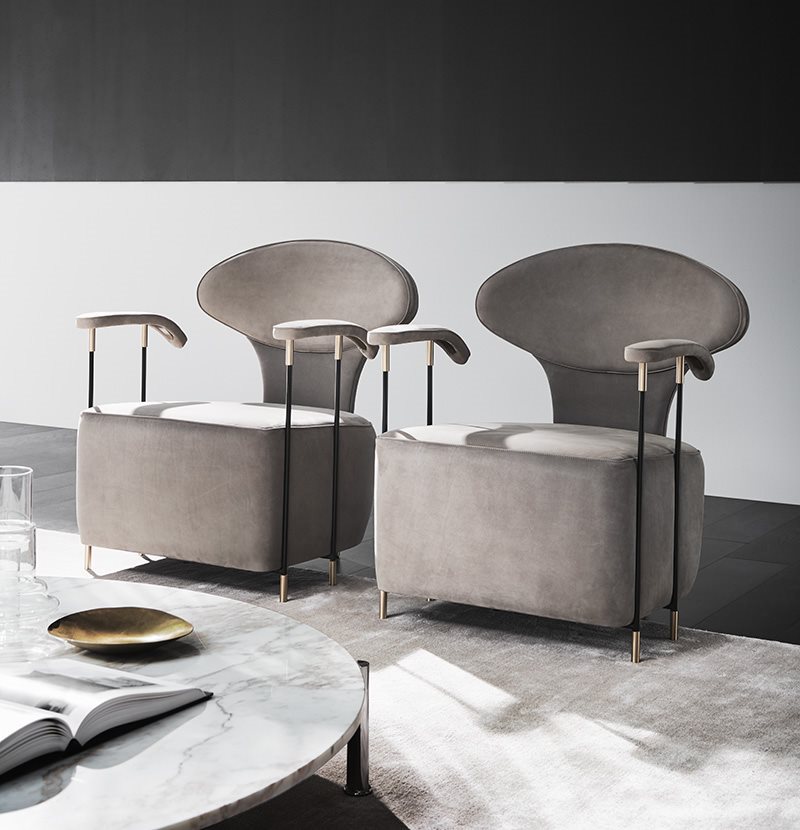 Leather: NK Premium Nubuck Magnesium.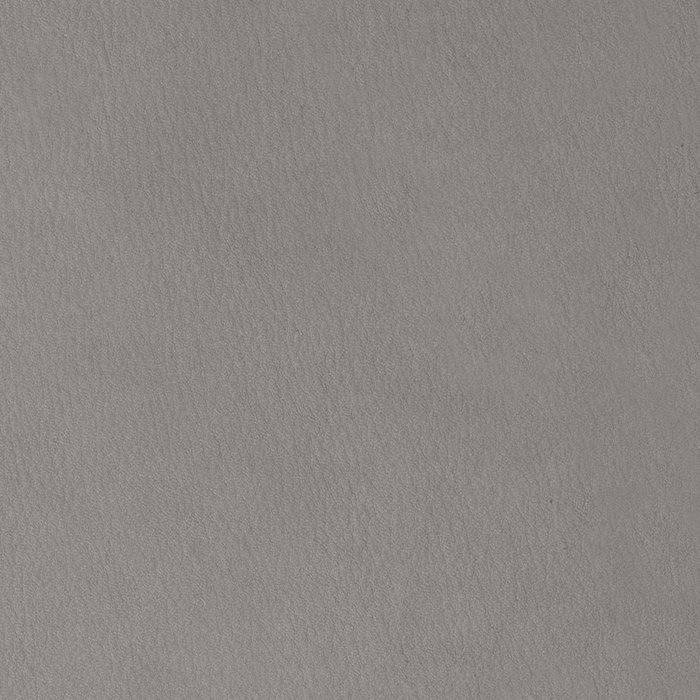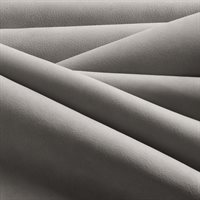 It has small dimensions and a fine visible iron structure lightly balanced on precious brass feet. The seat the back and armrest upholstered in leather give an elegant touch that is well suited to this precious armchair.