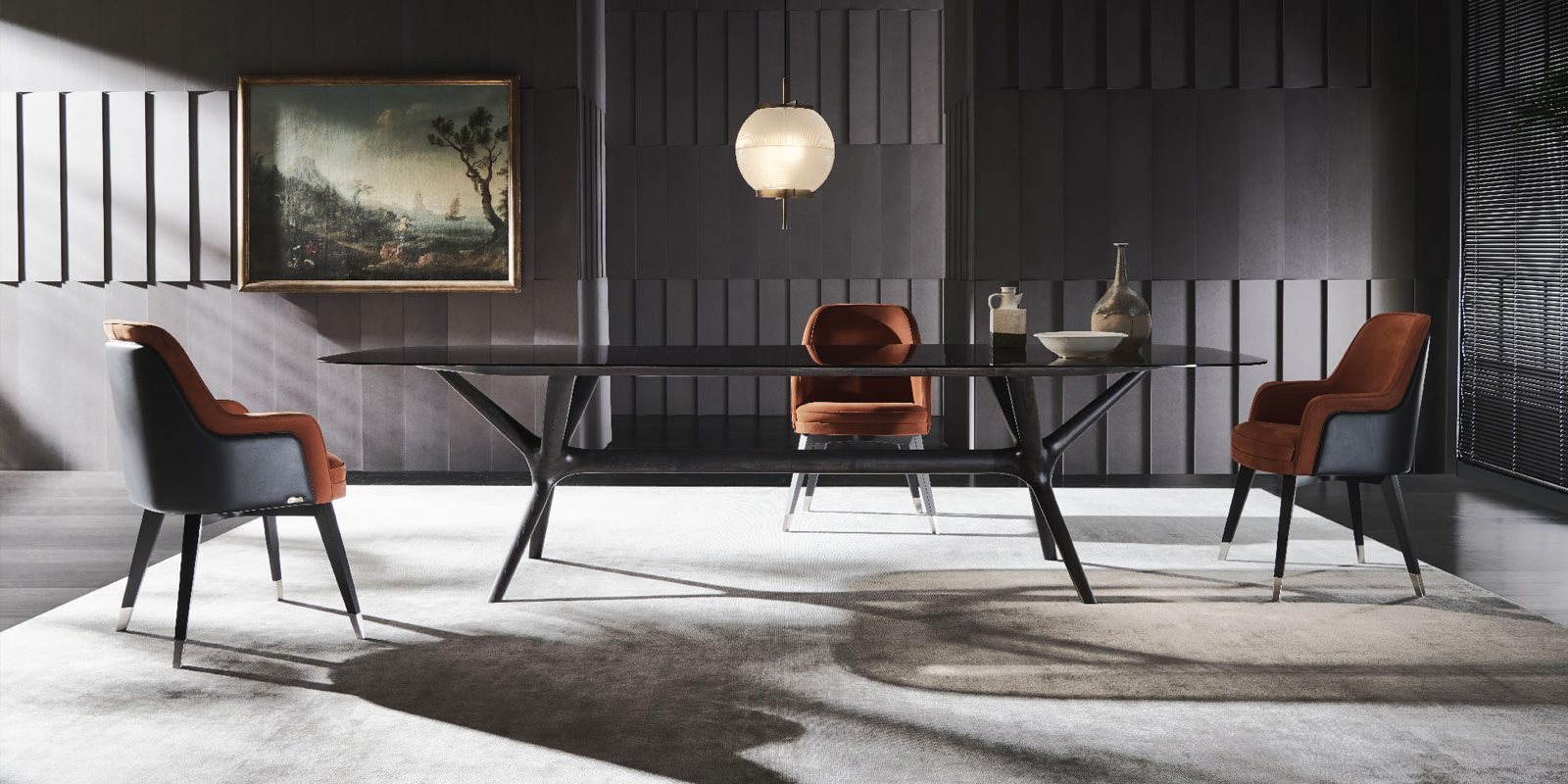 Via Orefici
The furnishings are distributed sparingly, but the details reveal a warm and cerebral luxury, the result of research and exasperated perfectionism. In this rather harsh setting, made up of angular shapes, monolithic installations, dark and rough colors, a gentle touch comes from the furnishings Together table and Gemma Base chairs and decorations, which soften the space and govern the light.

Gemma
Together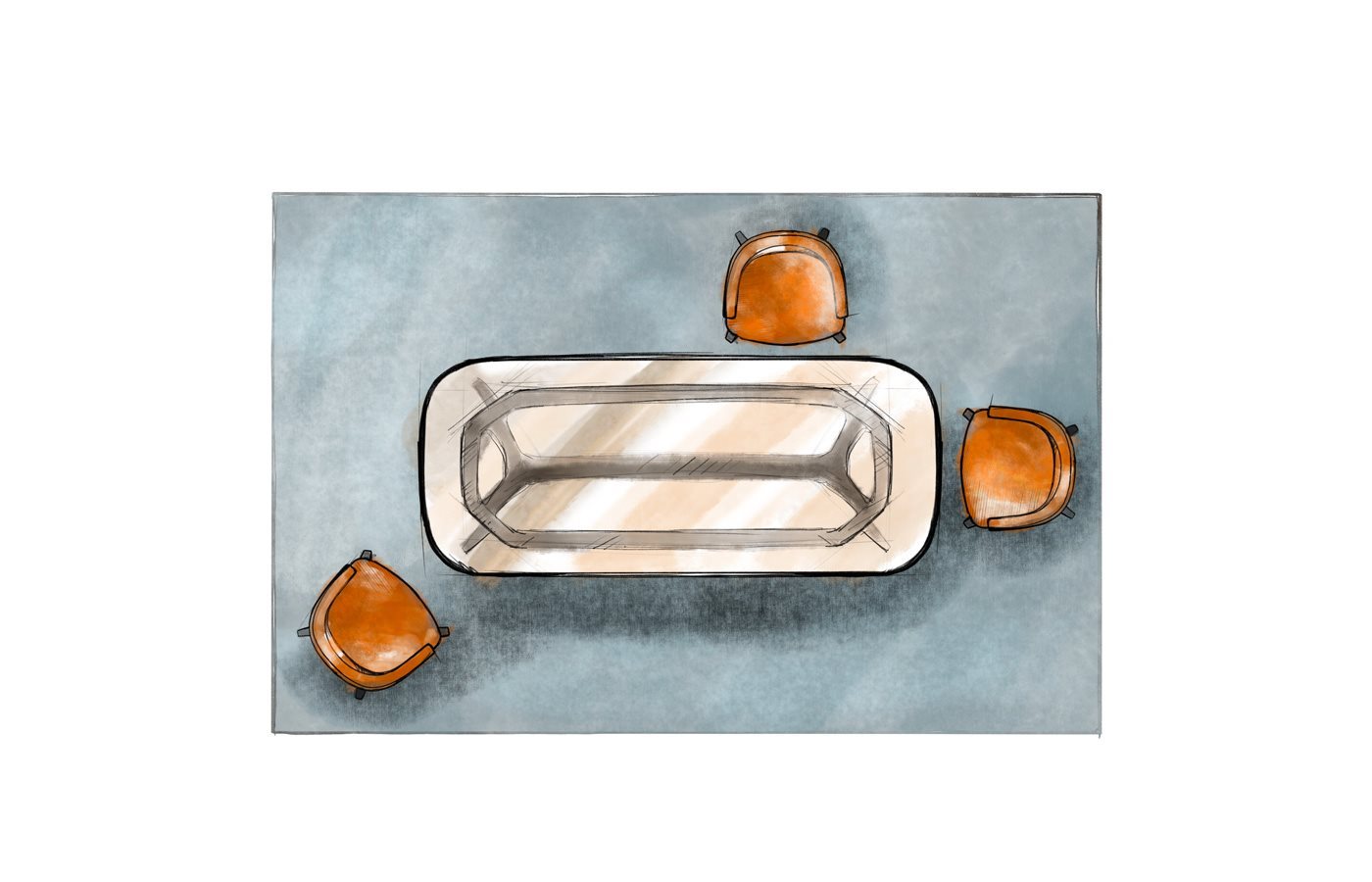 Together
The oval table offers a sophisticated and modern tone with the ability to decline into statuary supports to be admired (and not just used). The design, which is not too square, but curved at the sides, softens the perception of the entire environment and redesigns the space giving it a balanced tone. The soft shape of the legs is highlighted by the cross that comes with a rounded section and plastic joints of the knots.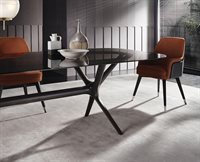 The wooden base offers the best expression of plasticity, while the tops can have various shapes and be made with important, elegant and different materials.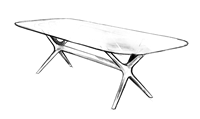 Glass top.
Also available in wood or marble.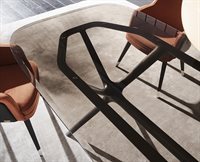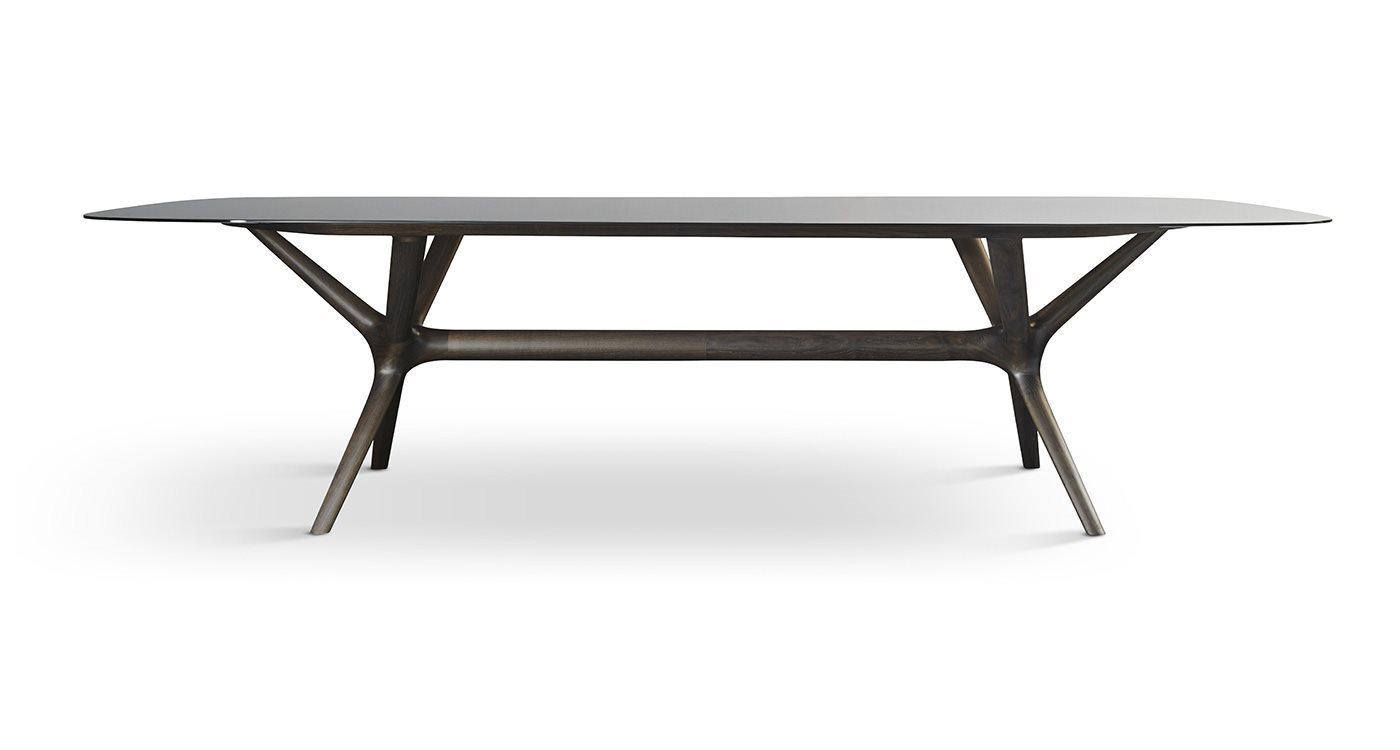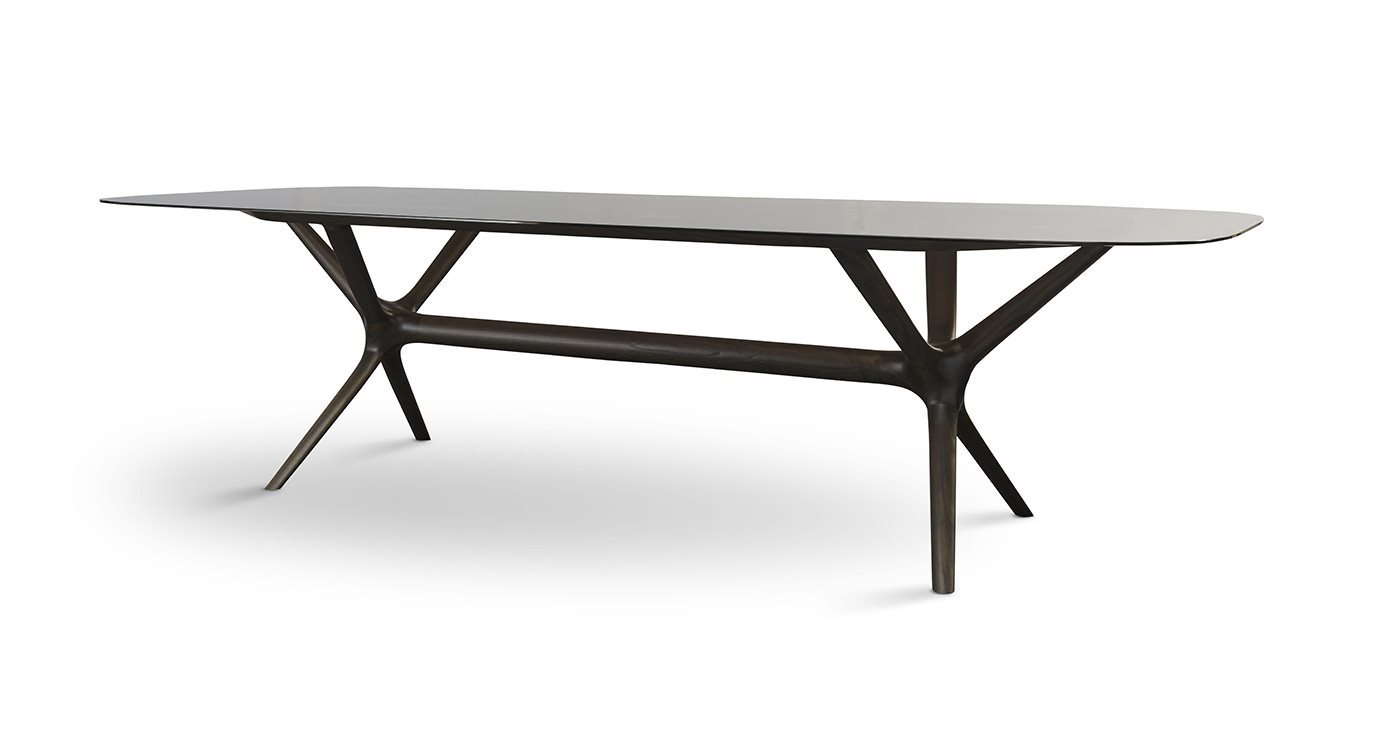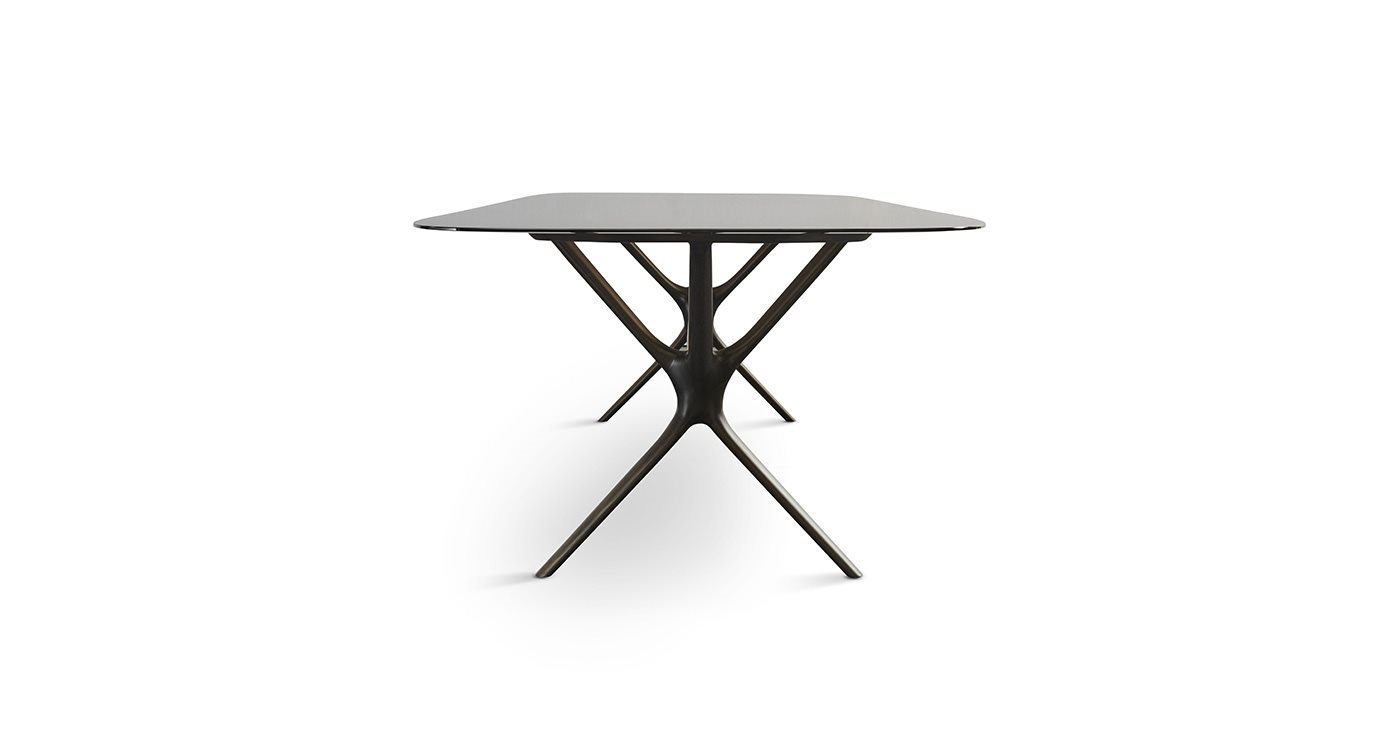 Gemma
It's a family of chairs, which expresses a happy synthesis of elegance and ergonomics, played on refined color combinations. Available in the monochromatic or two-tone version, expressly designed for both domestic use and for office and hospitality contexts, such as lounge areas, waiting rooms, restaurants.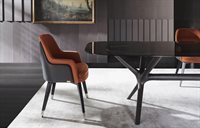 The Gemma collection is proposed in the triple version, with the design of the four wooden legs that makes it particularly pleasant for the domestic context, with a fixed or adjustable steel base, or in the office version with a five-star base with wheels.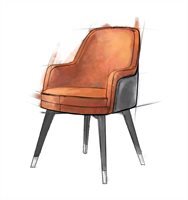 Leather: NK Premium Nubuck Rust.