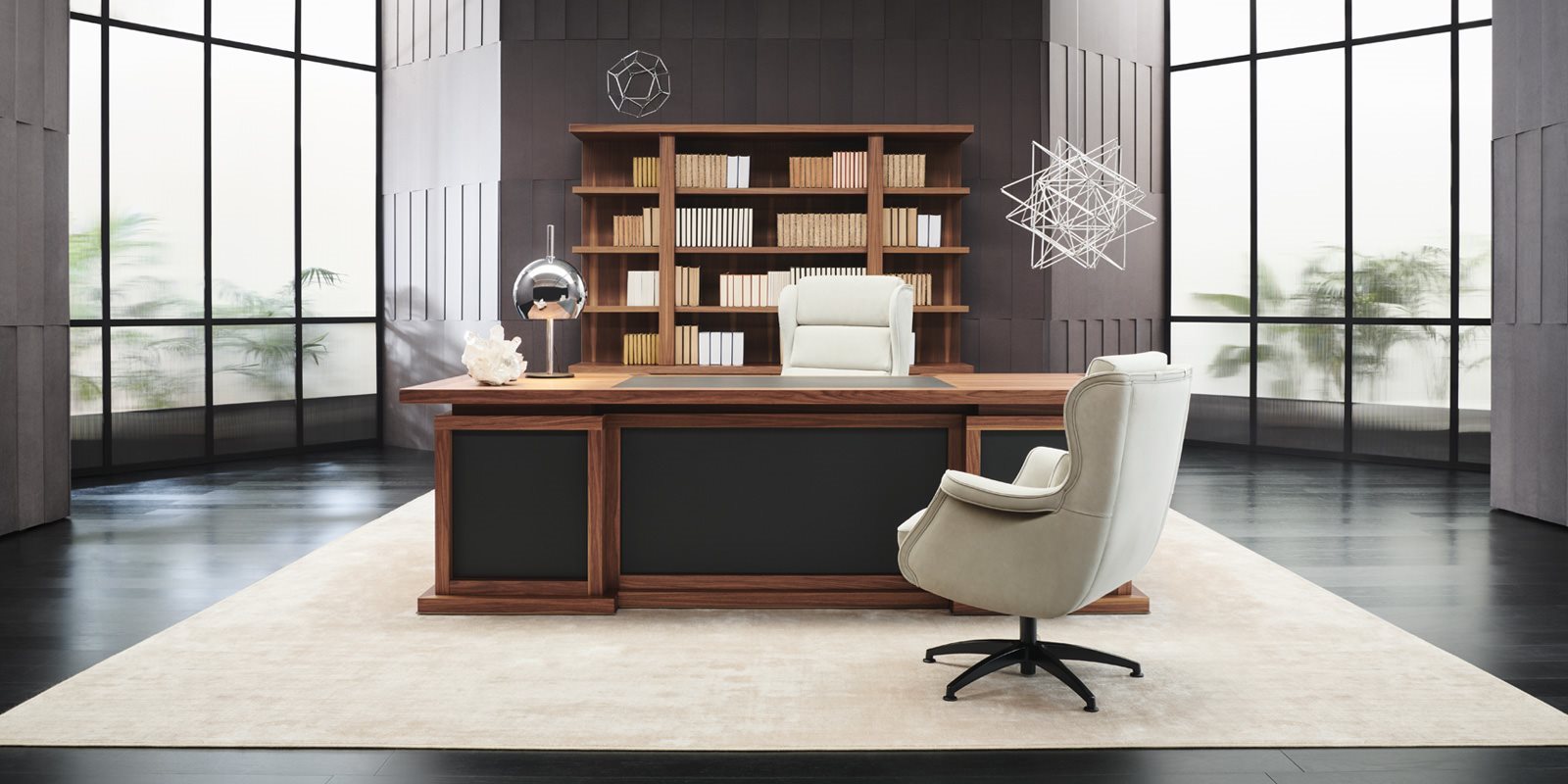 Via dell' Orso
Grand Master is the brand new office collection by Mascheroni. Inspired by the name given to the highest recognition title that can be attributed to a Chess player: Grand Master. The title is generally held for life and its abbreviation is GM. The title of Grand Master is of very high prestige. A statistic shows that the Grand Masters are just 0.02% (two per ten thousand) of tournament players. It is ideally to this niche that Mascheroni wants to make his tribute.A tribute to those who have turned their passion into a job, and their work into an art, whatever job it is, with the wish to be called one day "Grand Master".

One
Grand Master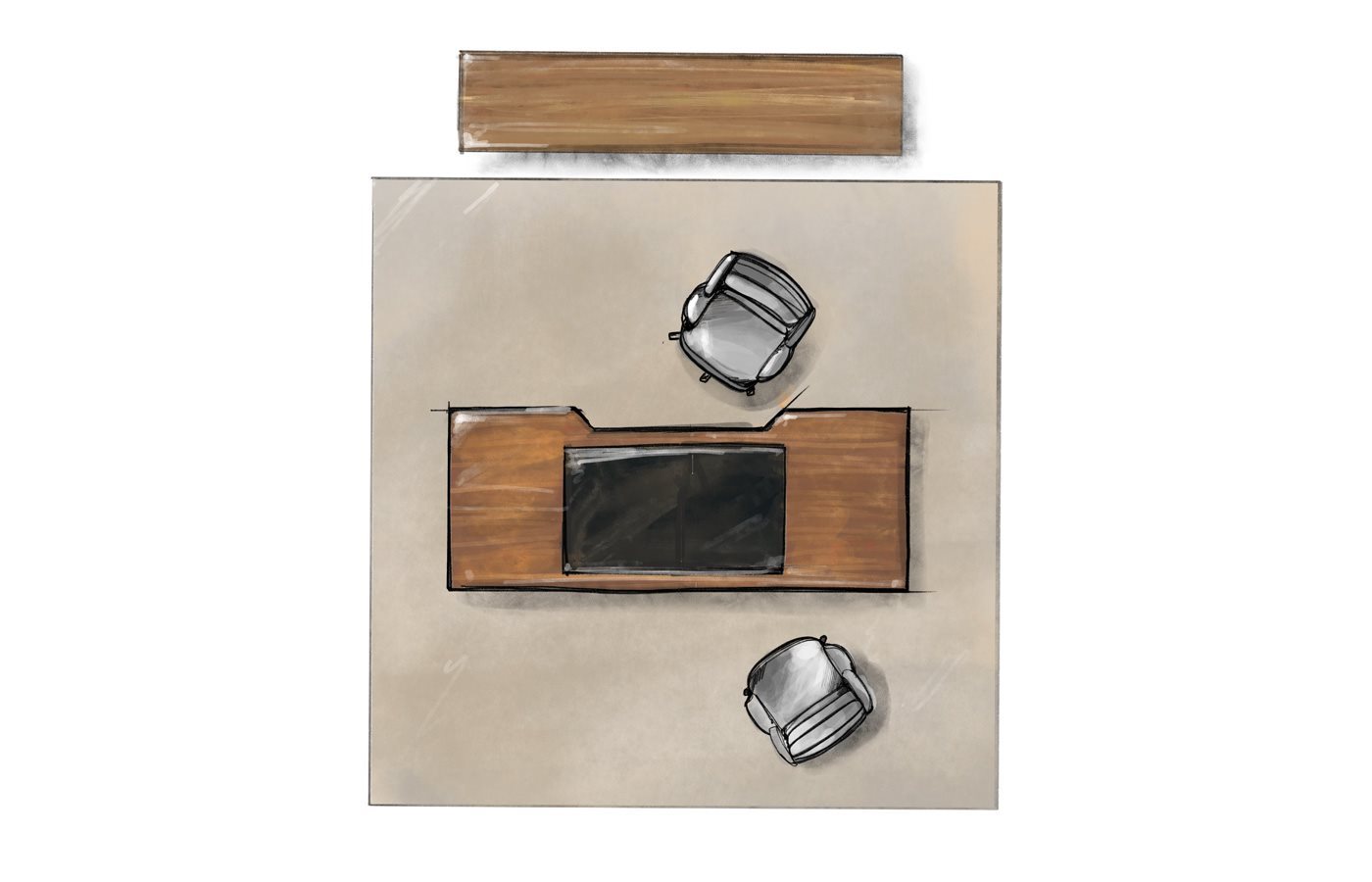 Grand Master
Grand Master collection defines the new mood/concept of contemporary office interpreted by Mascheroni. Grand Master is part of a complete concept consisting of conference tables, desks, bookcases and office storage units, all with the possibility of inserting electronic components.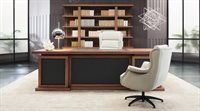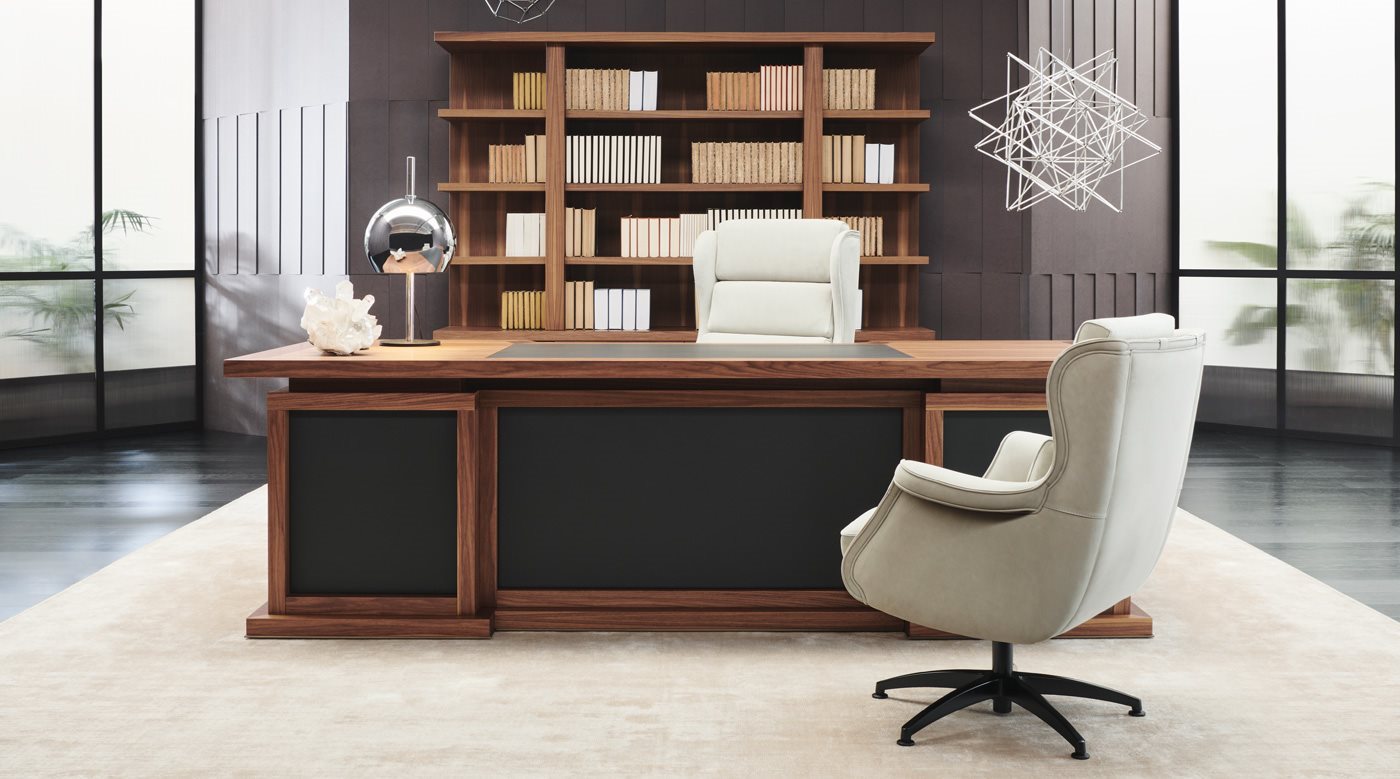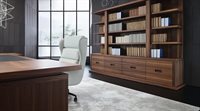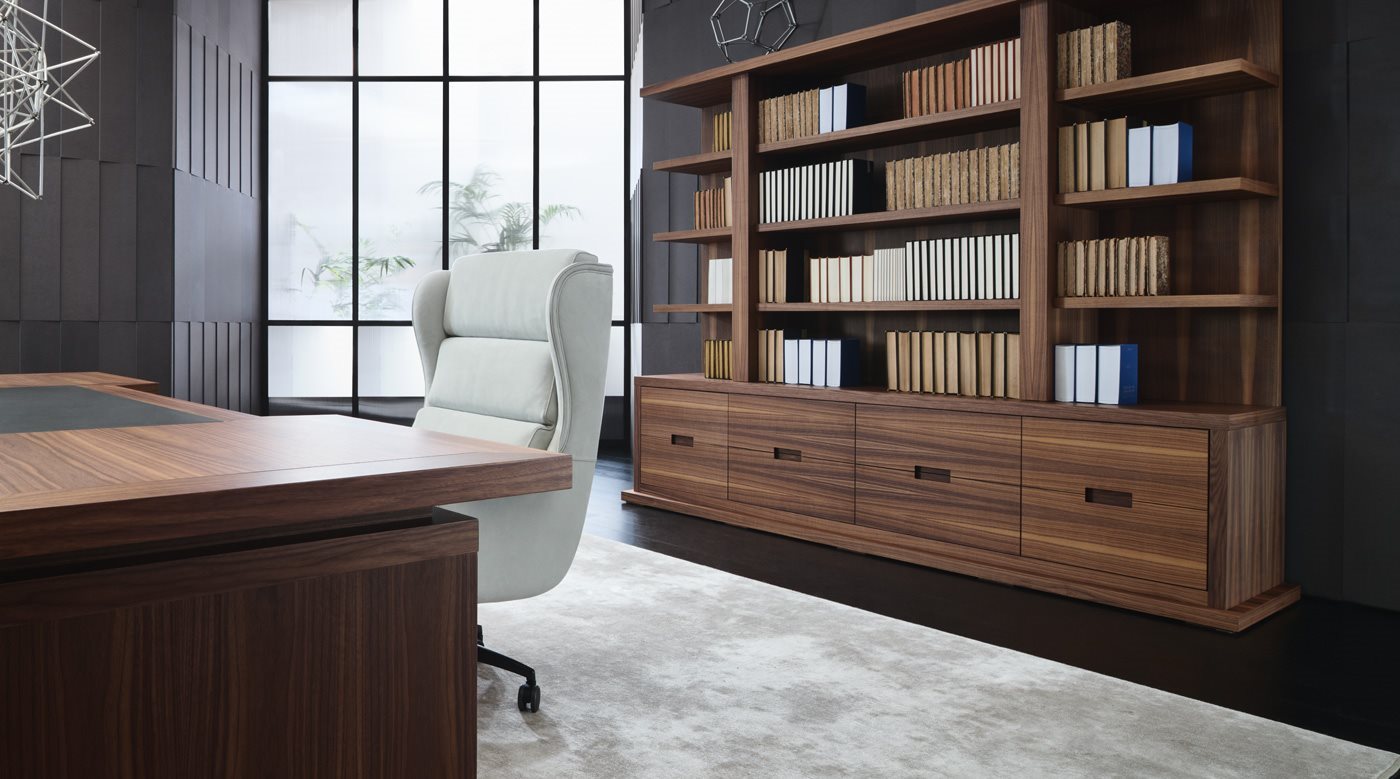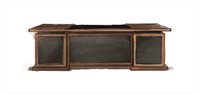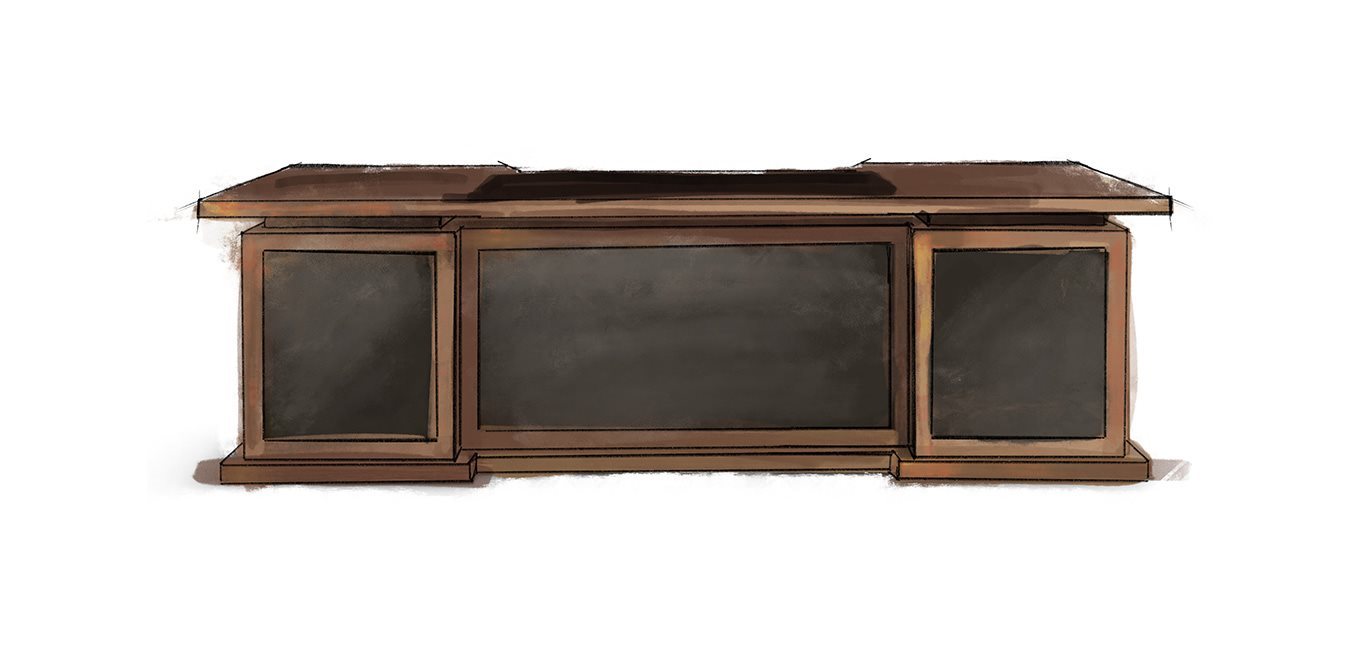 Executive desk characterized by formal rigor, essential but important volumes. The top and the front are embellished with leather panels, natural material that has always a design signature of Mascheroni.
Canaletto Walnut.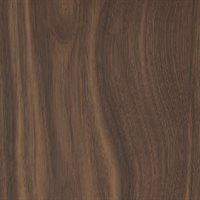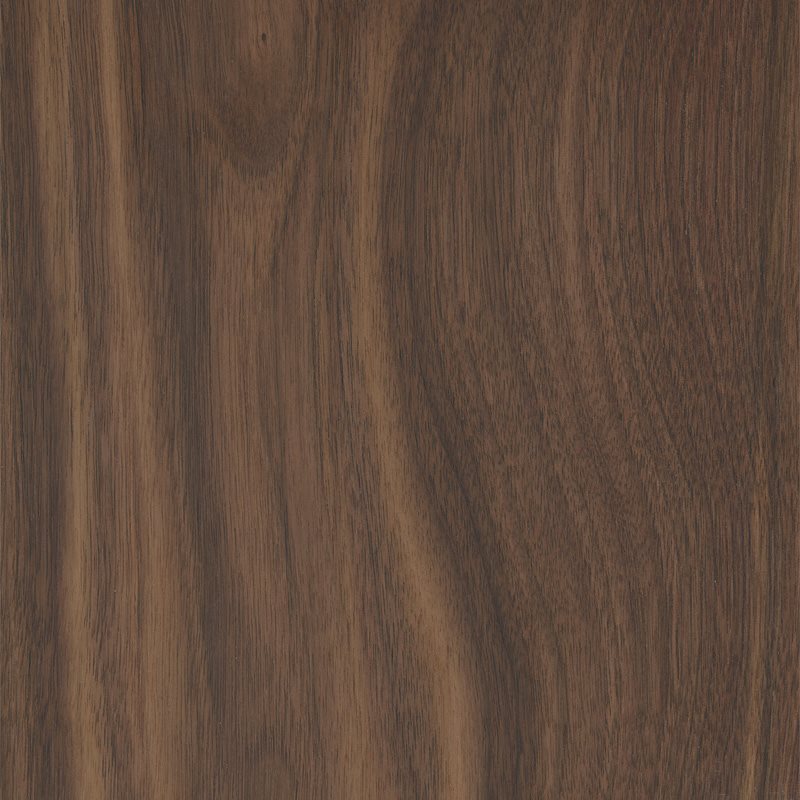 The new design explores the tactility of timber and the warmth of the Canaletto wood which is a solid wood that shows an elegant flamed or striped veining contrasted by lighter tones, combining the new eco-sustainability exigencies without sacrificing the importance that every representative office deserves.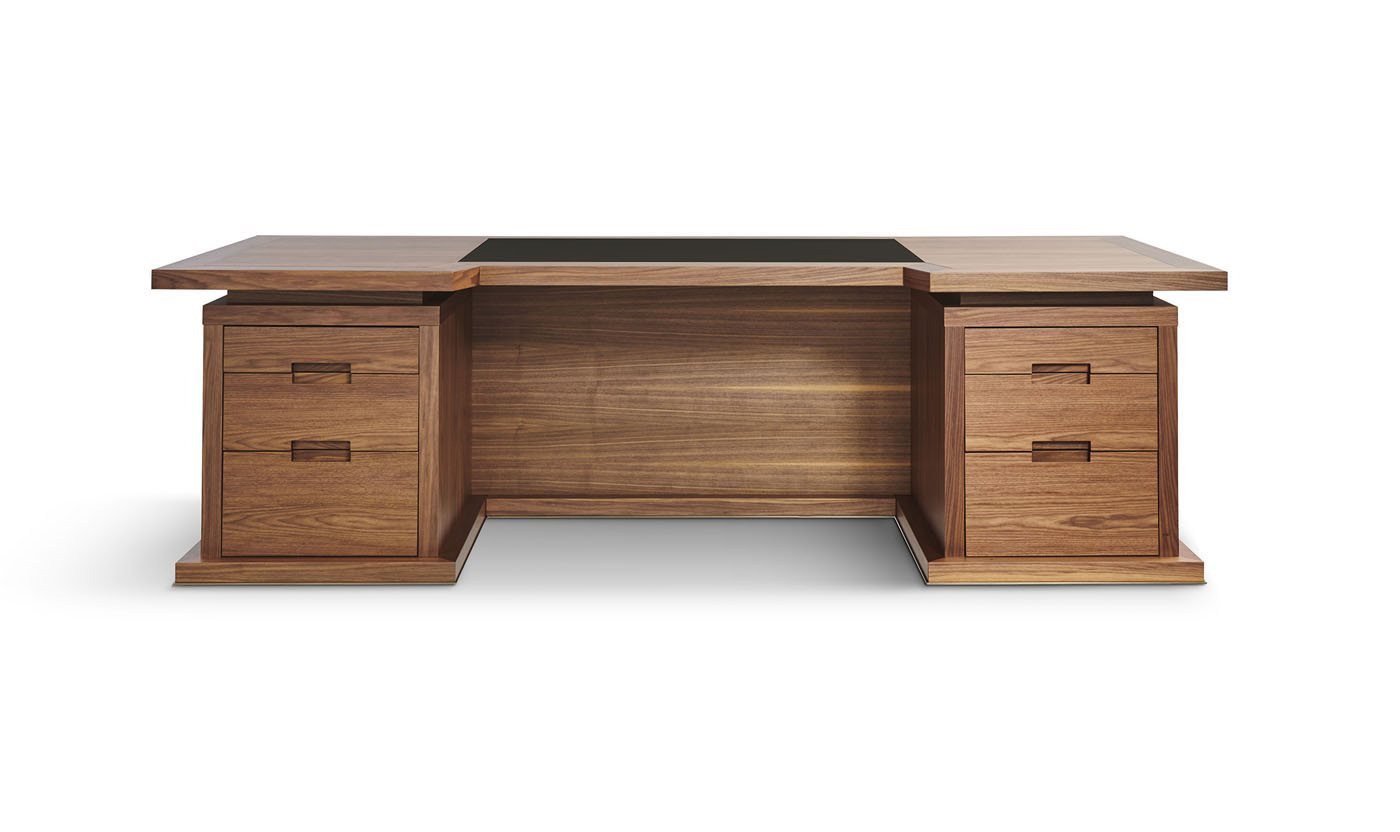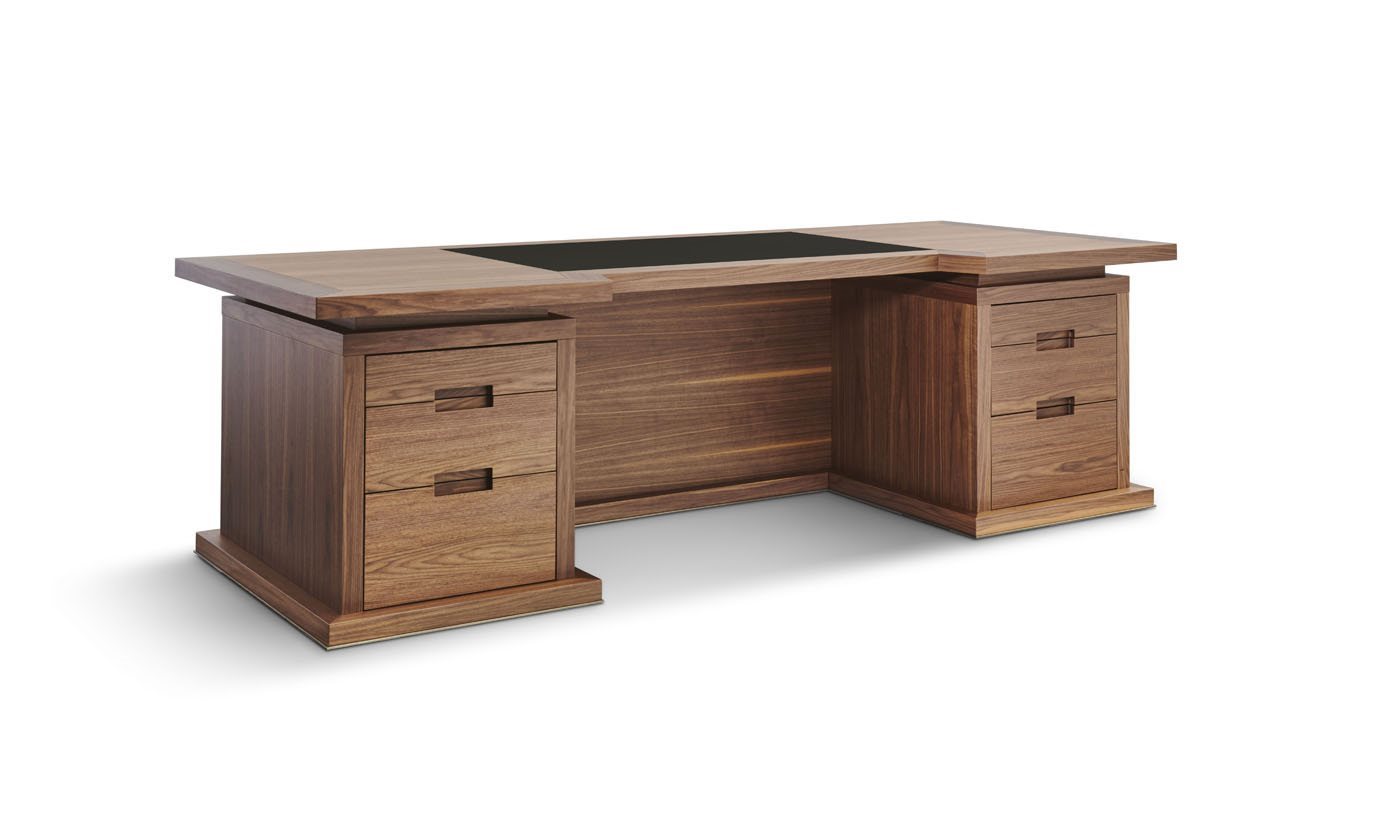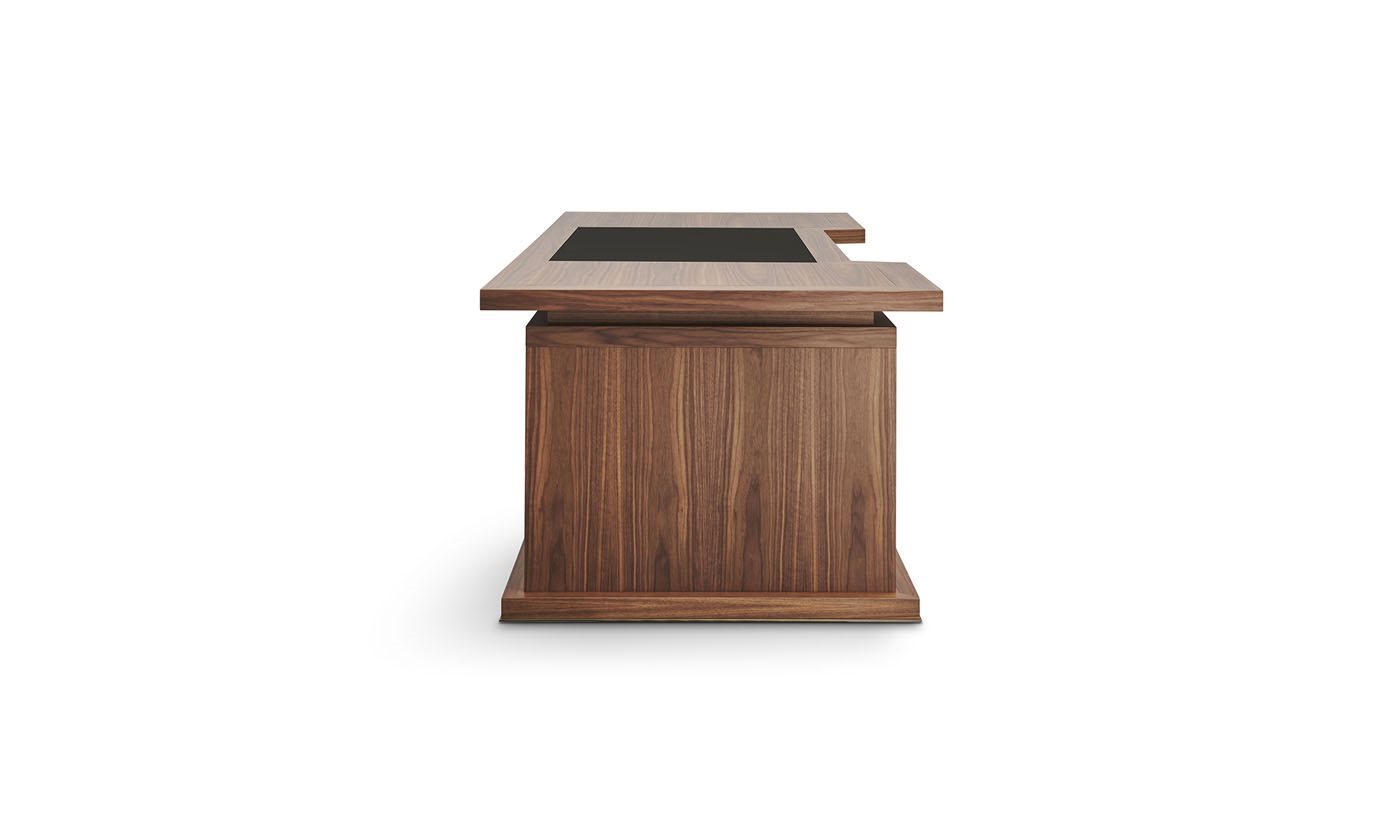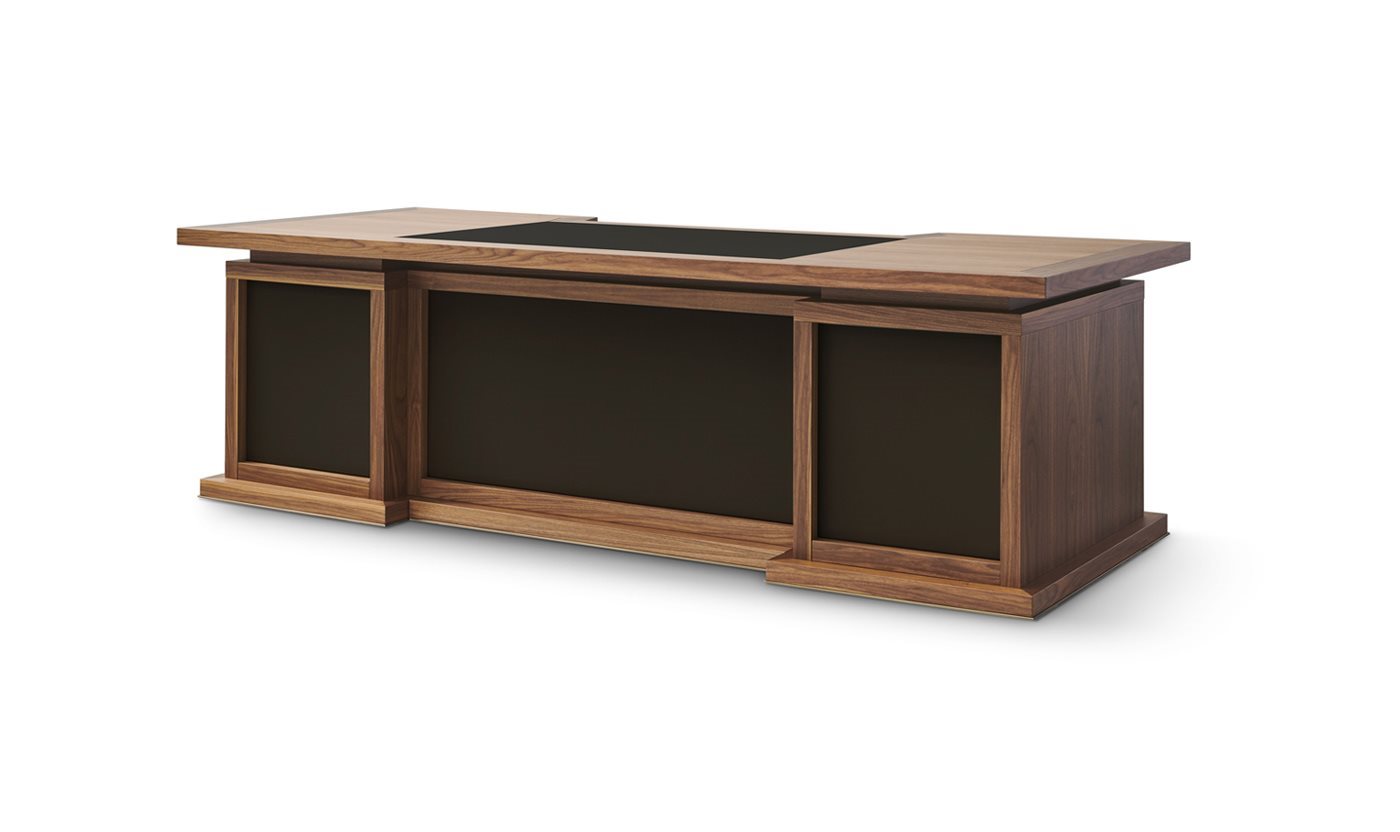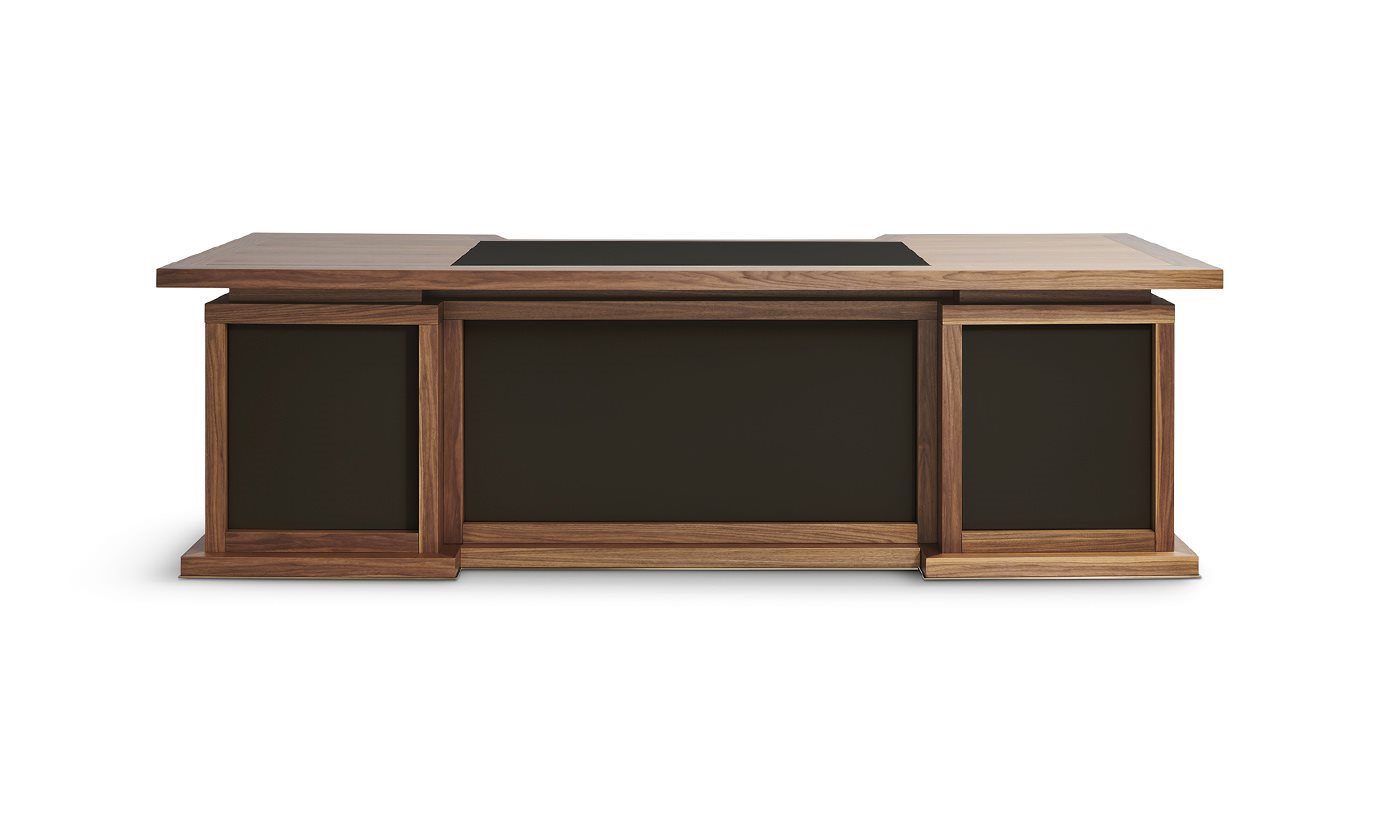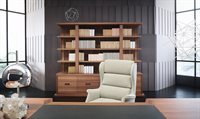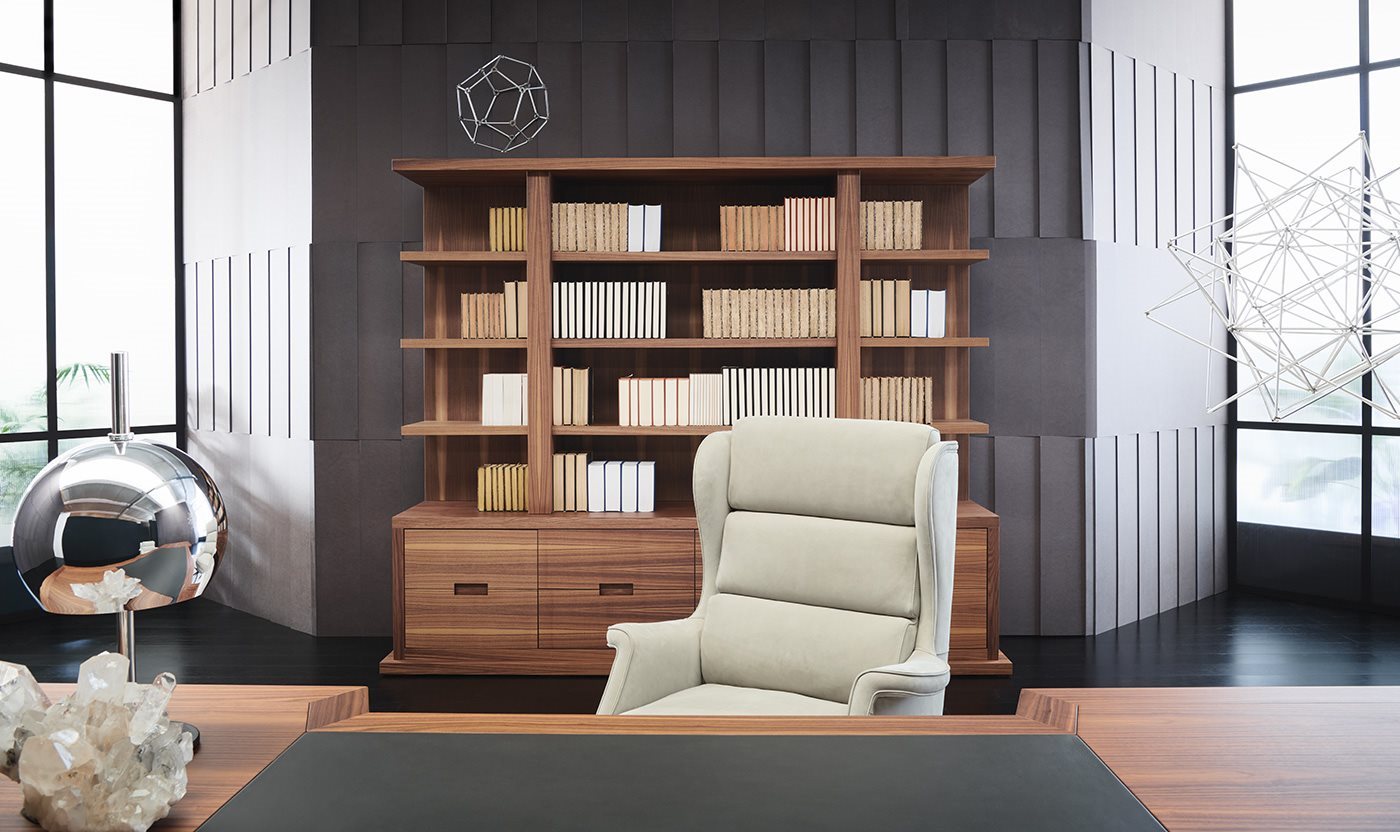 One
Prestigious executive armchair which combines the elegance and the functionality of a modern office chair.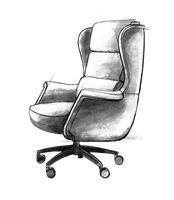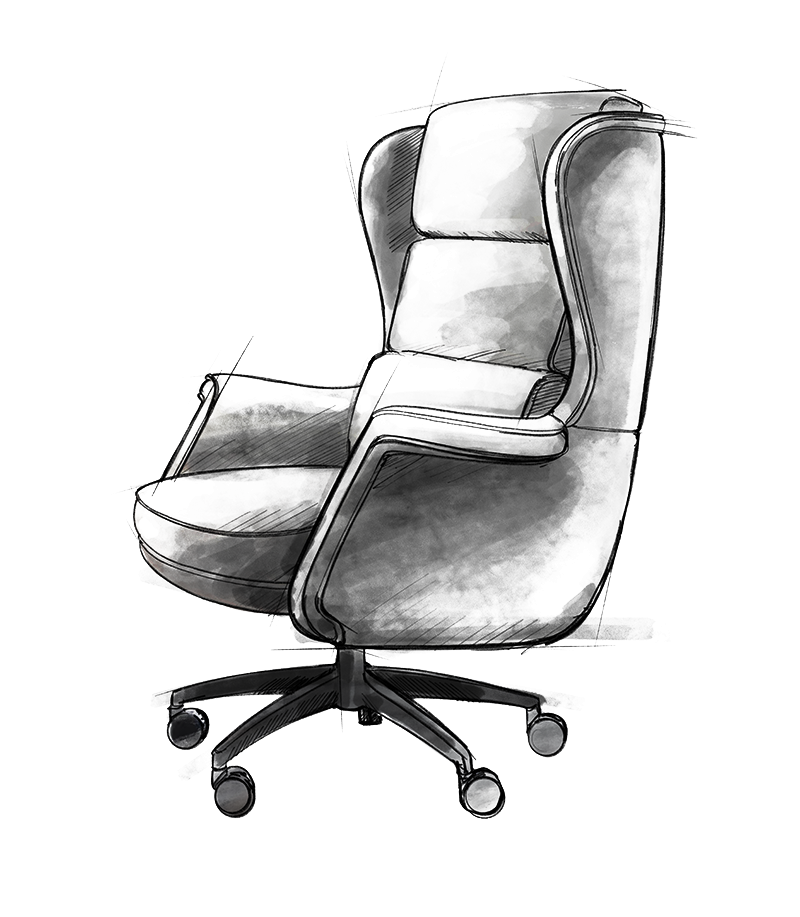 Wooden structure in massive wood and elastic belts. Padding material: crushproof foam rubber. Non-deformable rubber cushions with Dacron covering. Soft, medium and hard density to ensure a great comfort.

Two versions available: One Conference with low backrest and the presidential One complete a range of armchairs which give a unified look to offices and conference rooms.
Leather: NK Premium Nubuck Ghiaccio.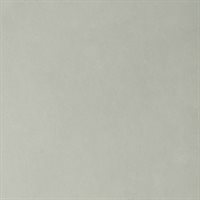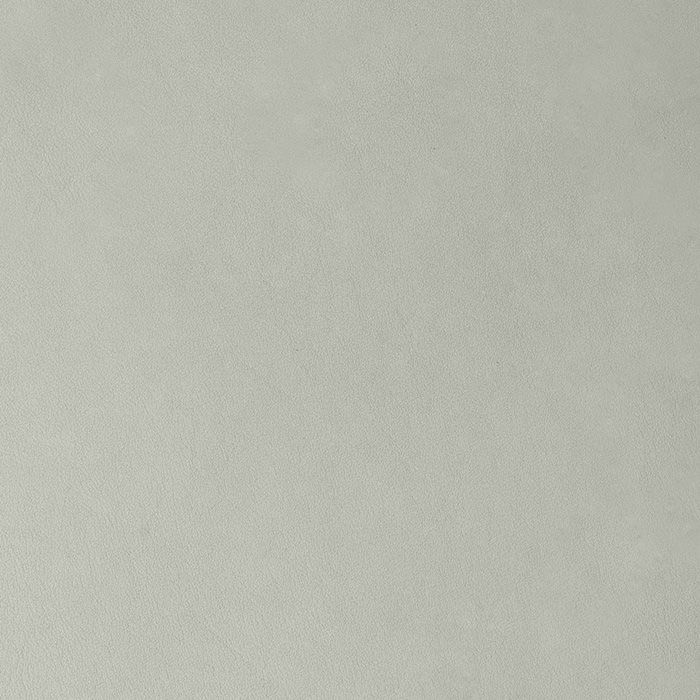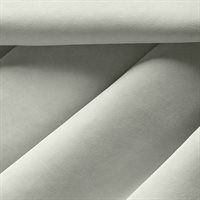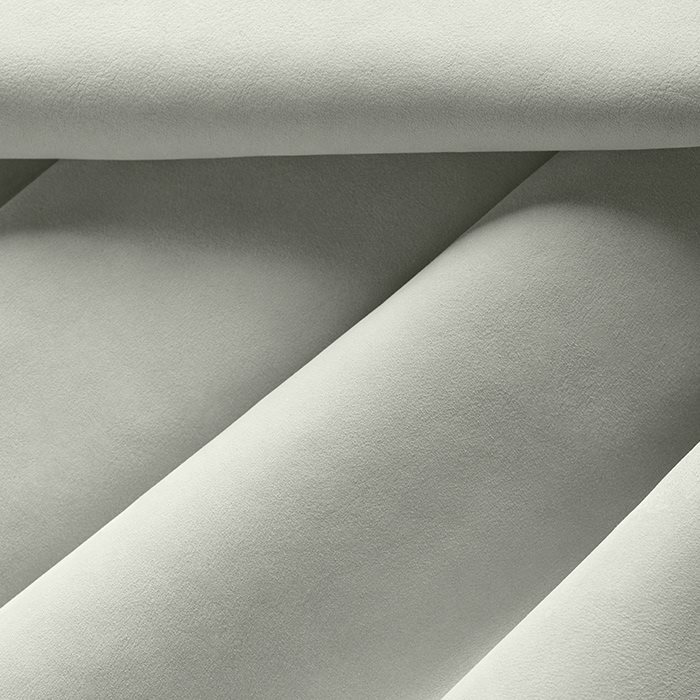 Swivel, height adjustable and with tilting backrest.