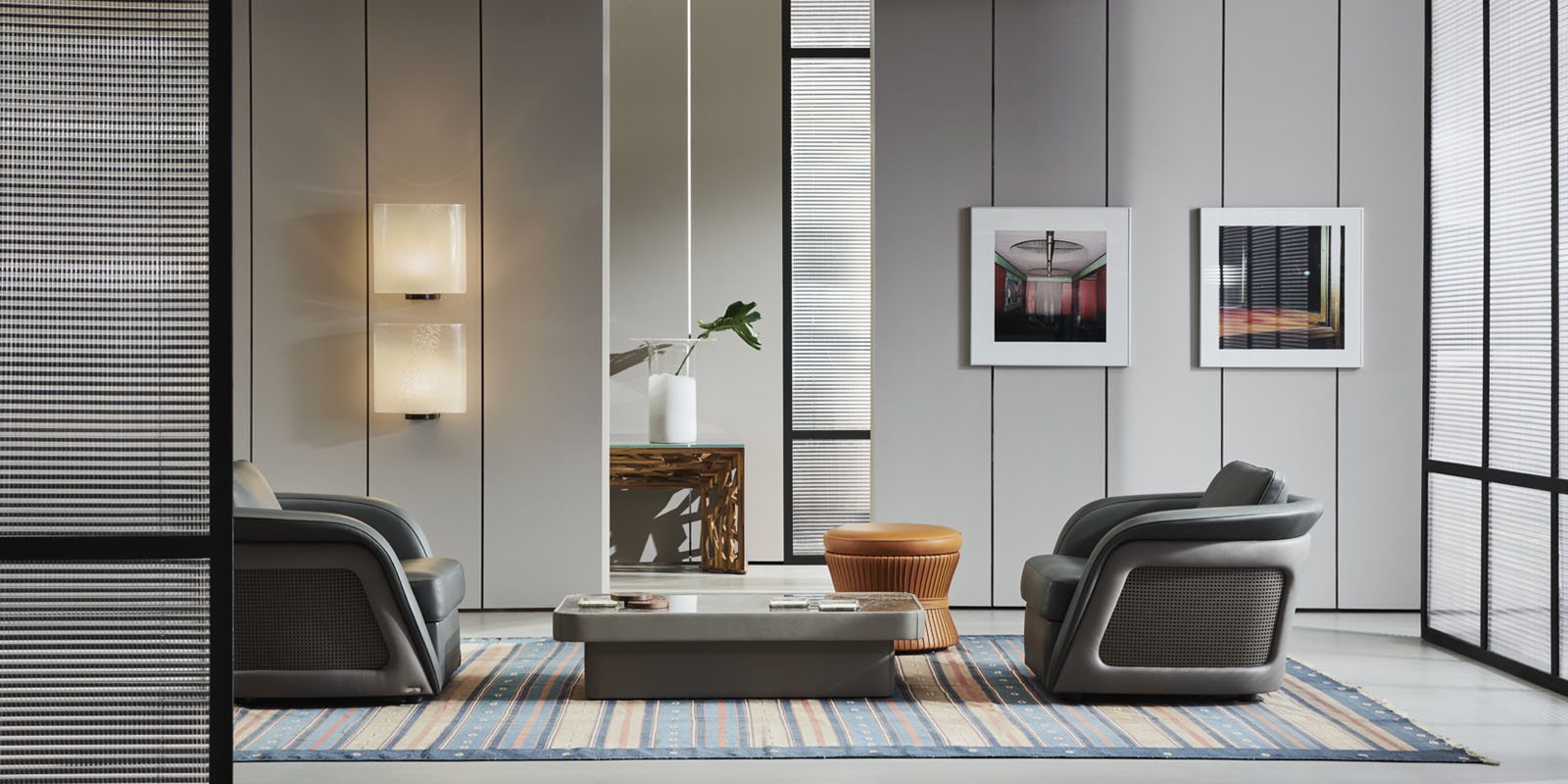 Via Sottocorno
A monochrome palette is the trait d'union that combines precious materials and sophisticated furnishings, the large full-height windows let the sun's rays slide on the walls for a sublime continuity between in and out.

Bellini Harry
Delta Consolle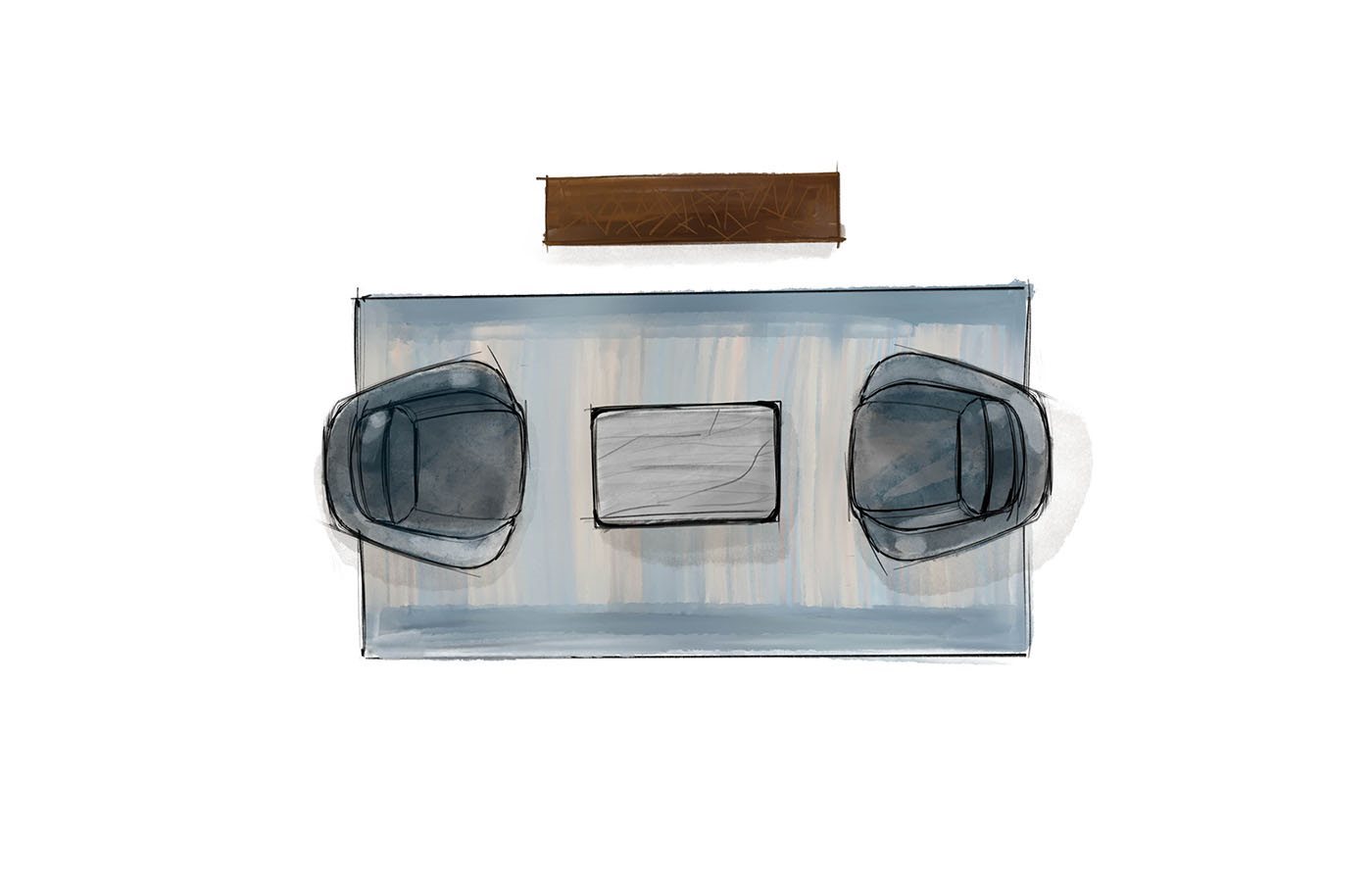 Bellini Harry
Bellini Harry, an armchair with a measured design, characterized by a soft curve that slopes seamlessly from the back to the armrest to the base of the armchair.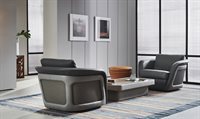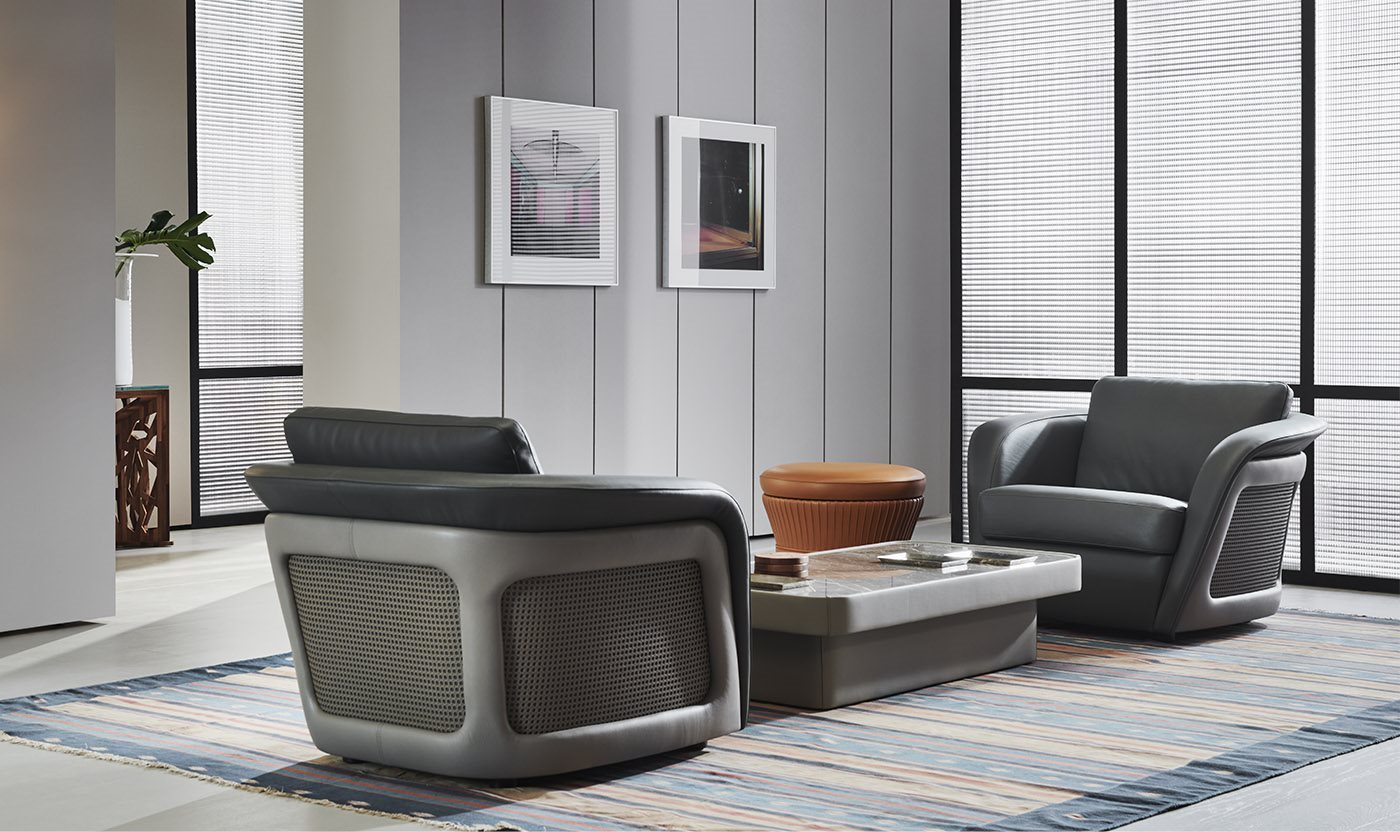 It is characterized on the sides by a perforated leather shell reminiscent of the historic "Vienna straw" processing in a special game of full and empty spaces that give transparency and lightness to this object.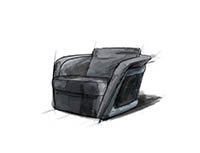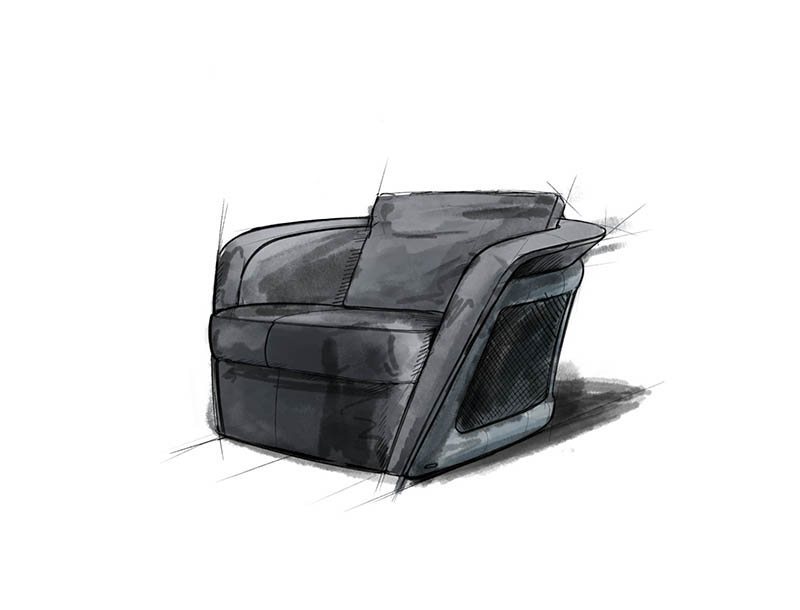 The interweaving gives uniqueness, elegance and refinement to this collection, which is also available in the two-seater sofa and three-seater sofa versions.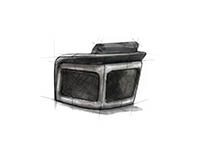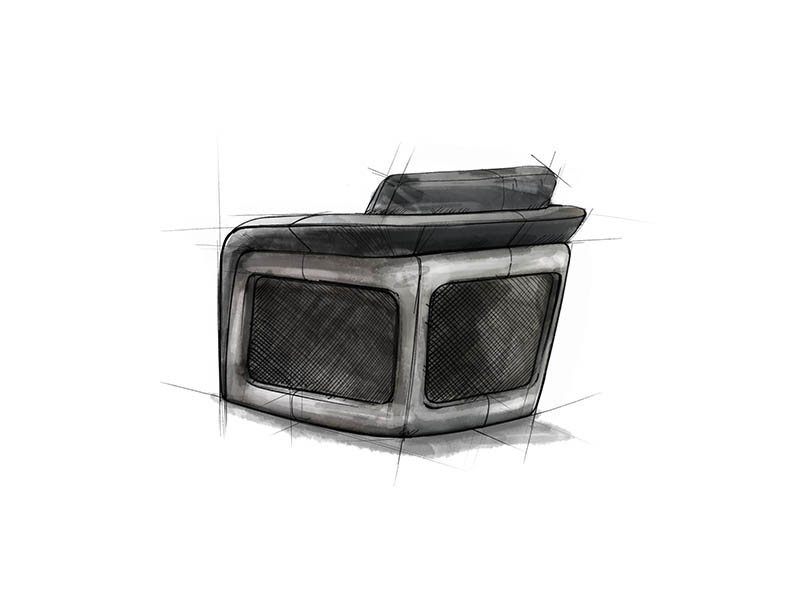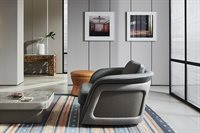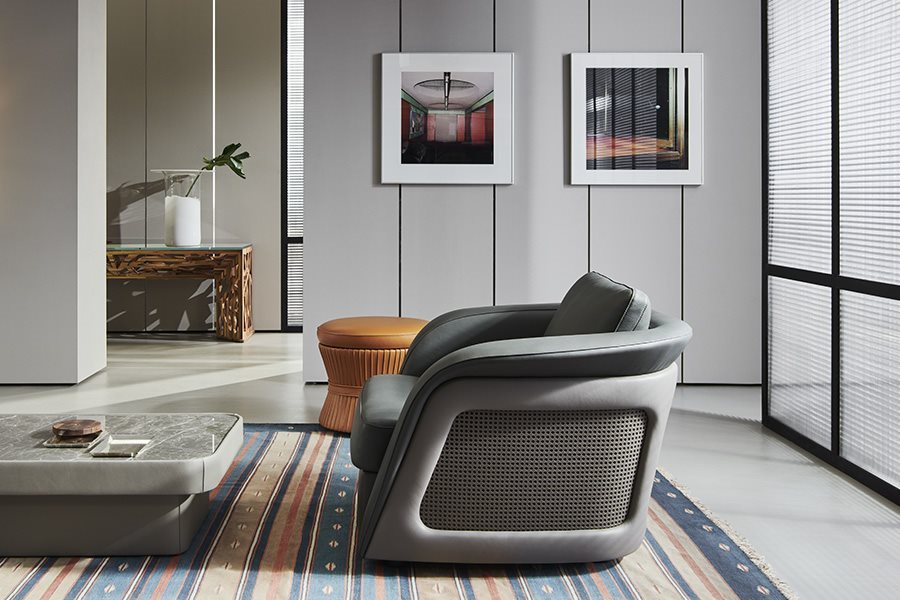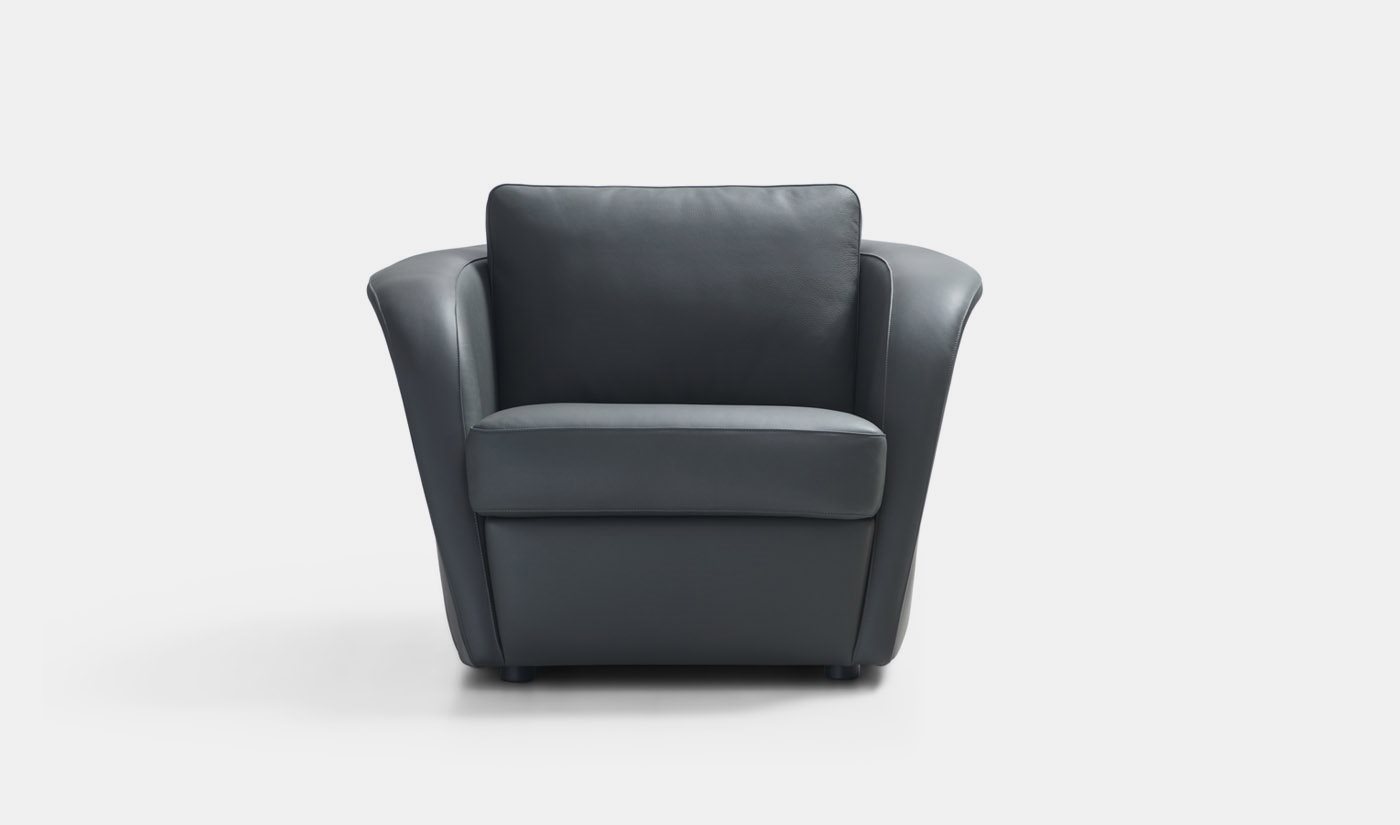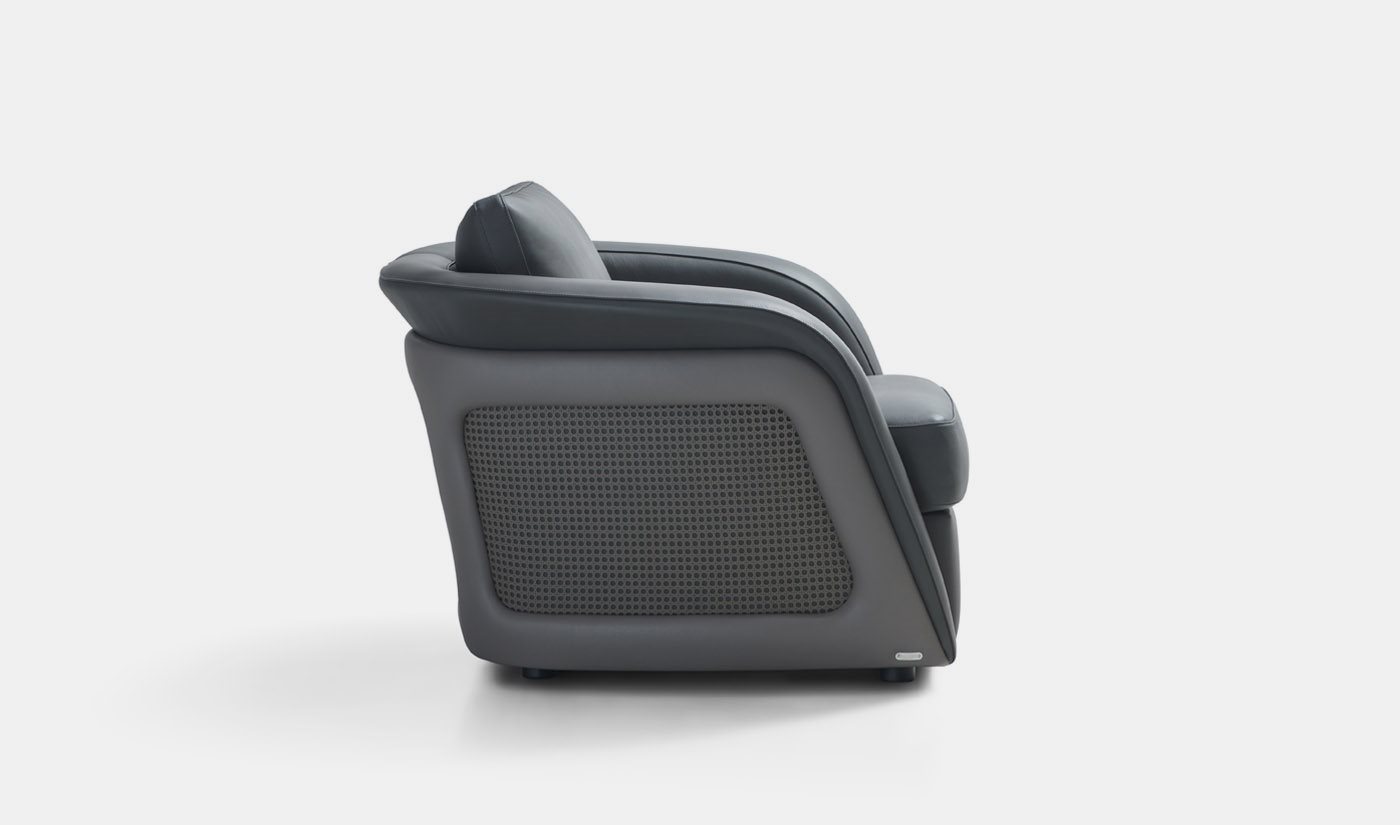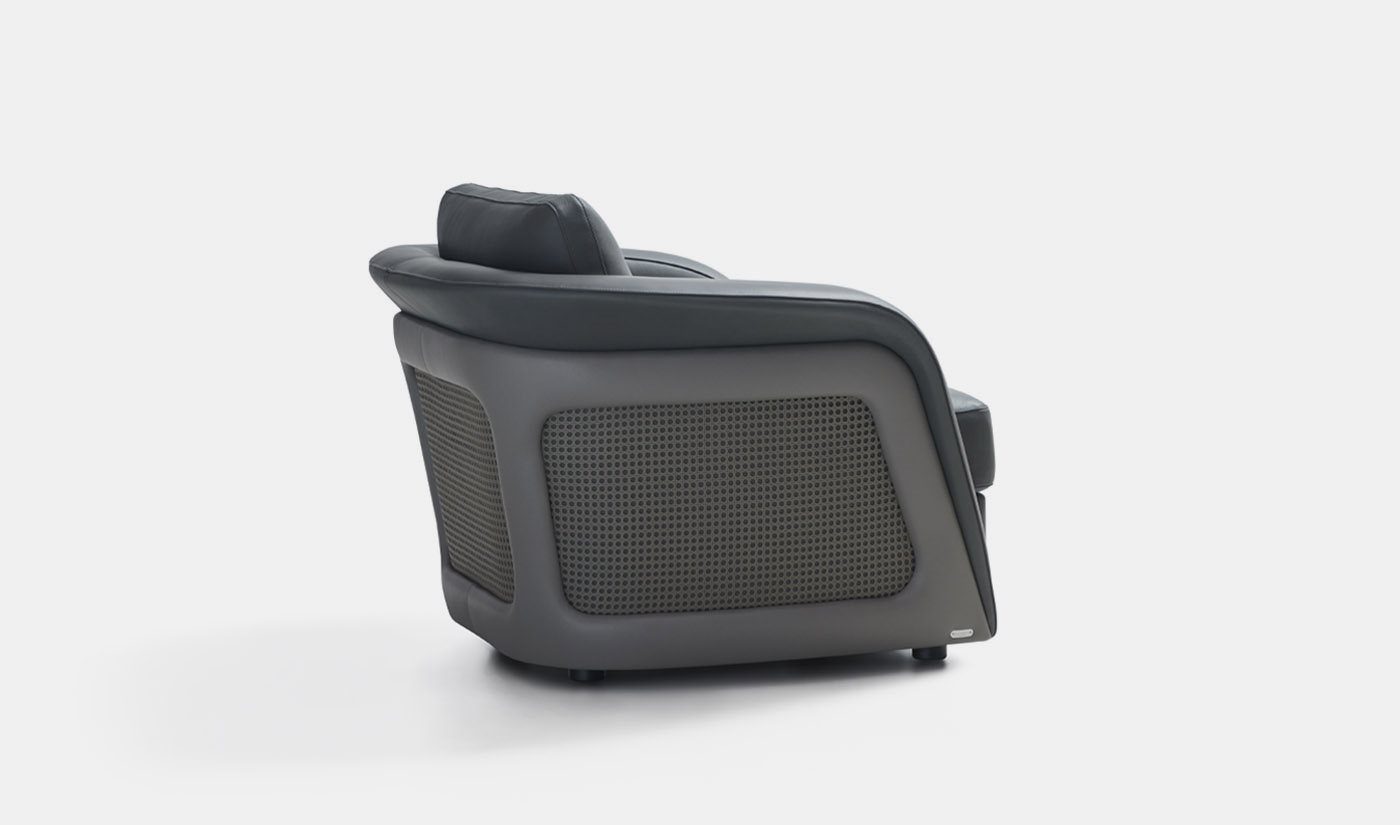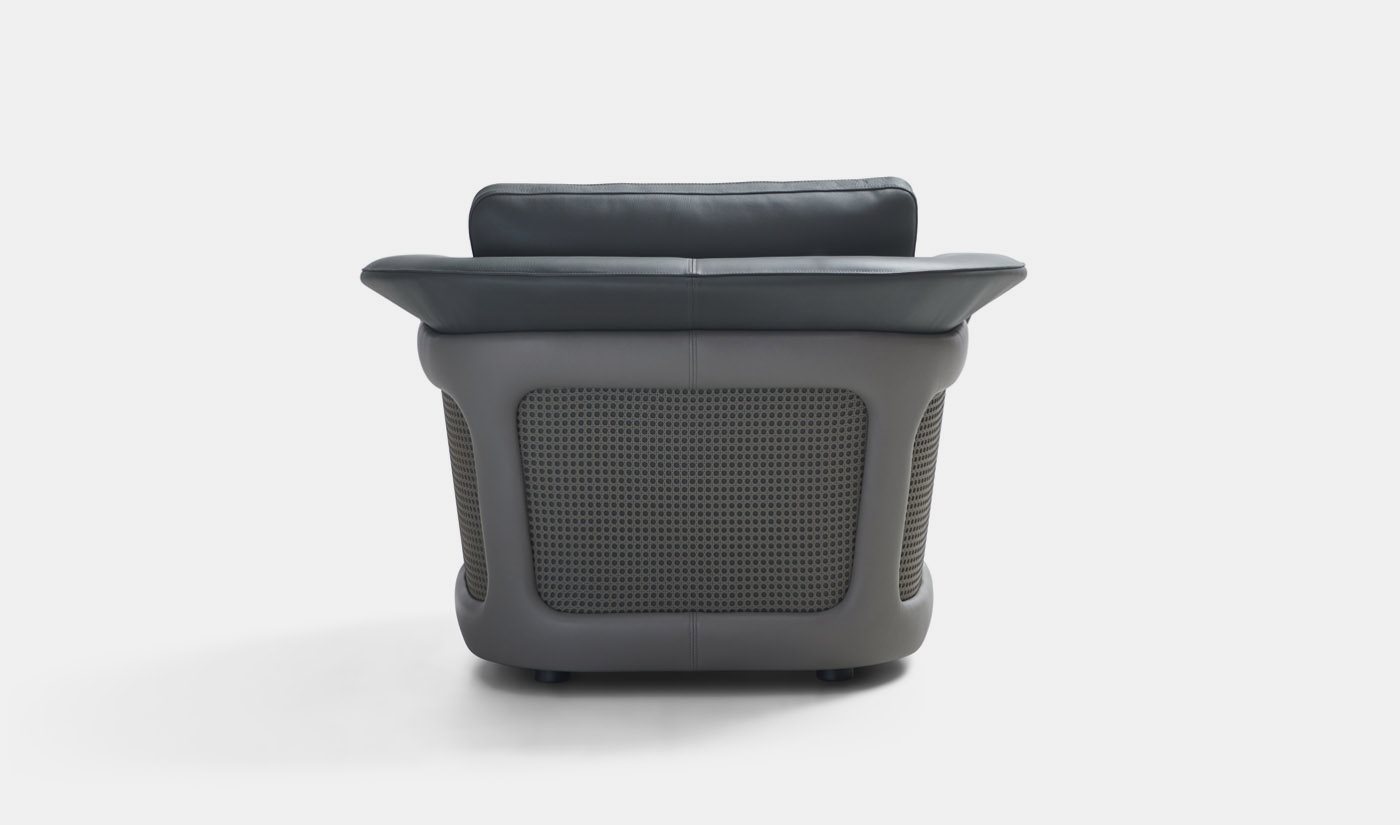 Pelle: Premium Leather AF 70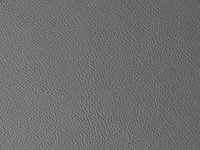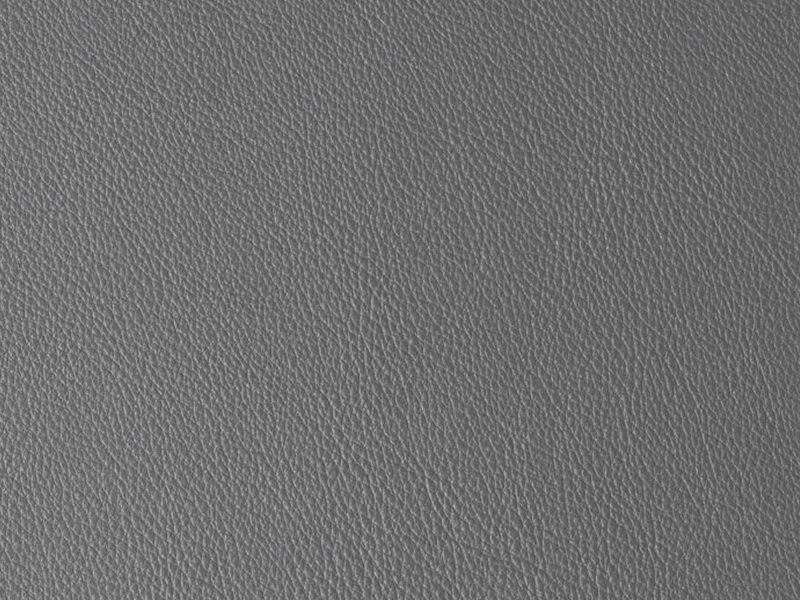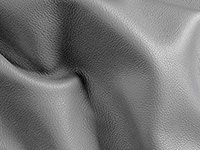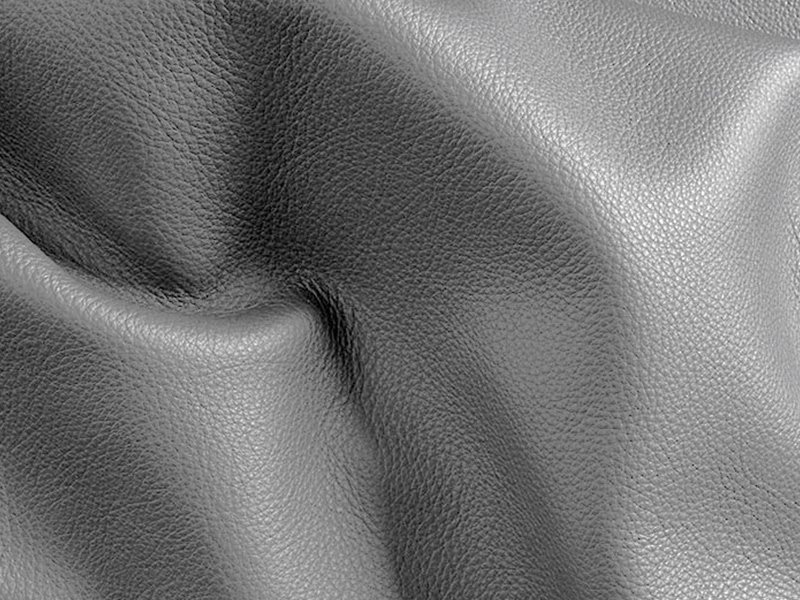 Pelle: Premium Leather AF 71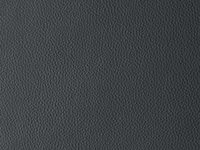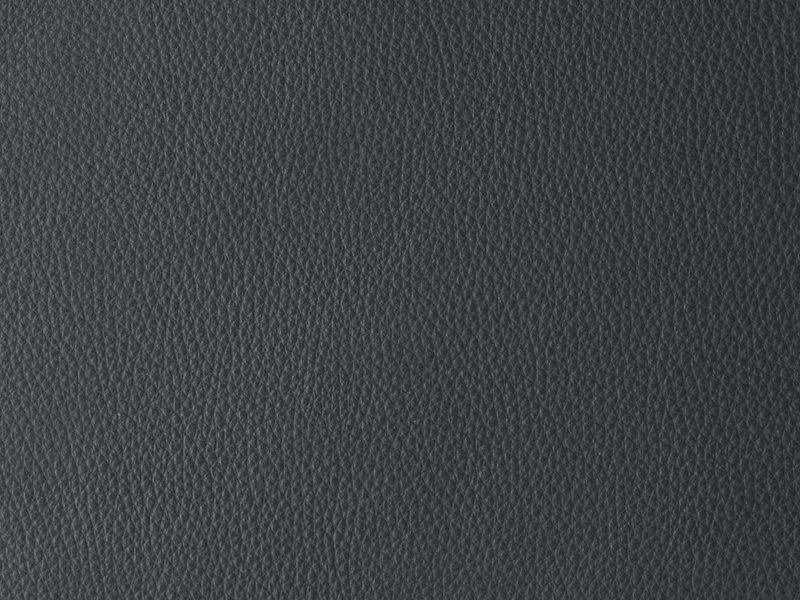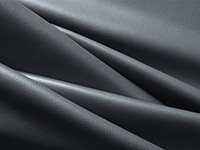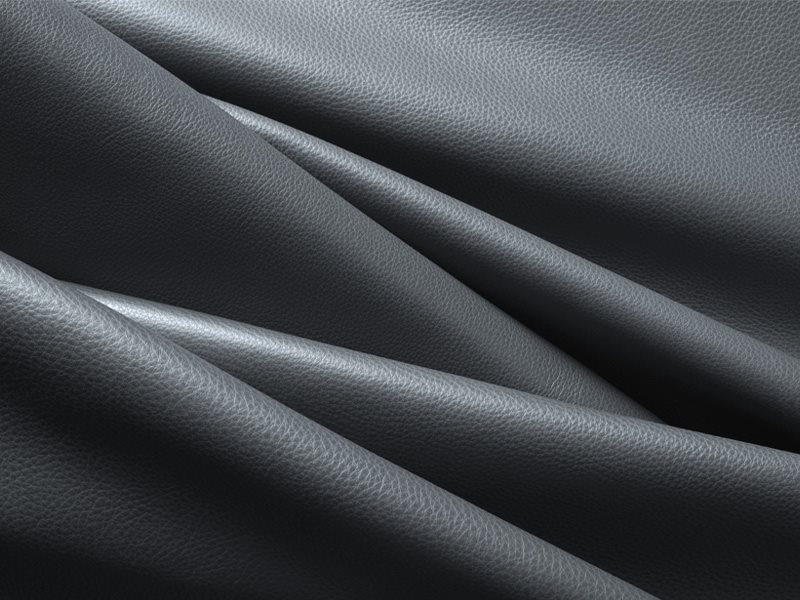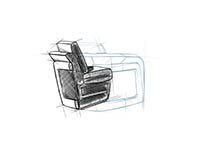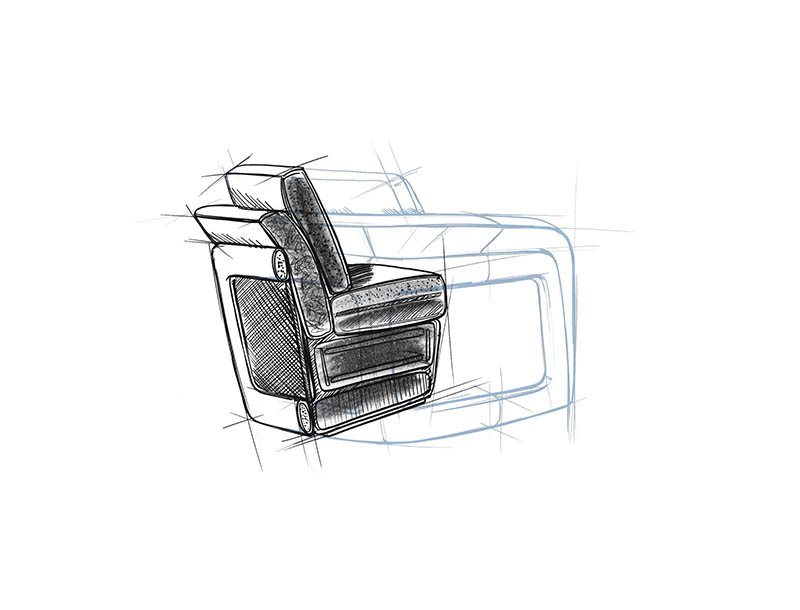 Birch shaped wood, non-deformable foam rubber upholsteries with Dacron covering, Feather cushions, Cushions foam rubber non-deformable with Dacron covering. Possibilities: soft - medium - hard.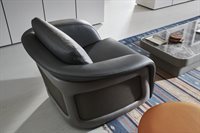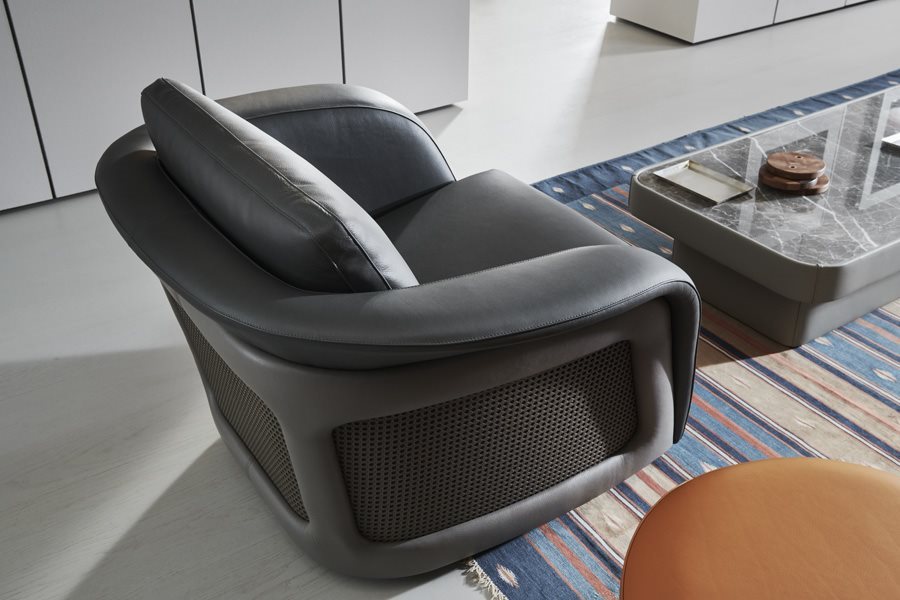 Delta Consolle
Rectangular console with crystal top made of solid walnut strip structure. The special carving on the wood is partially cut by electronic systems and partially hand-curved.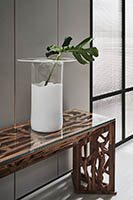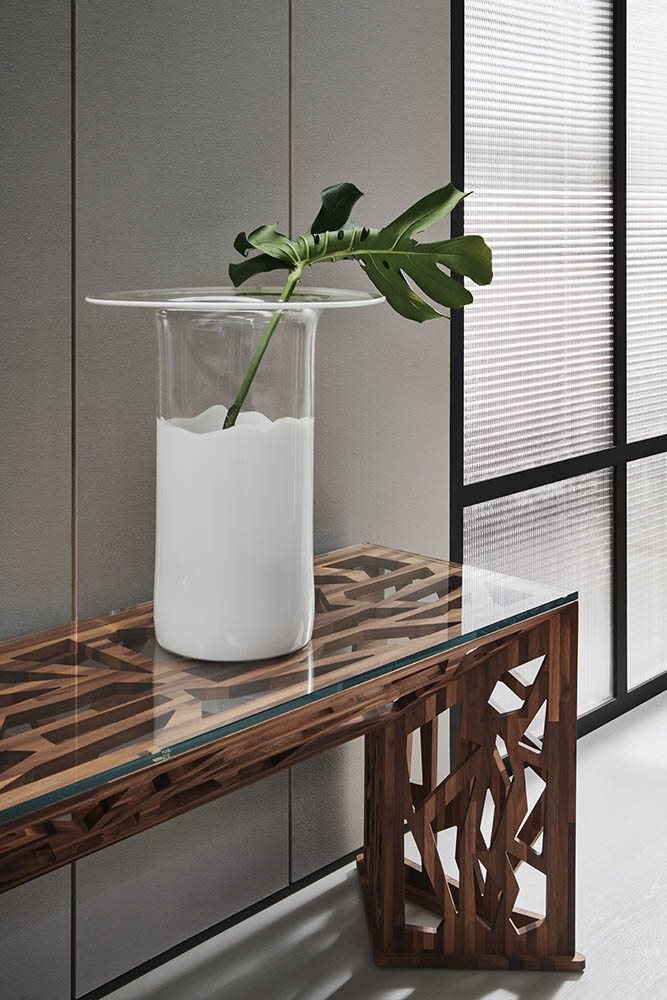 The wood finish is hand-made by using natural oils only. This type of finish can be applied again after years to preserve the product and to grant a long life spar to the product.
DELTA project includes table, console and writing desk with crystal top. The modular system enables to create different kind of compositions: libraries, console, chest of drawers, cupboards, cabinets, small tables and magazine racks. All pieces can be customized with leather inserts or can be produced completely in wood.