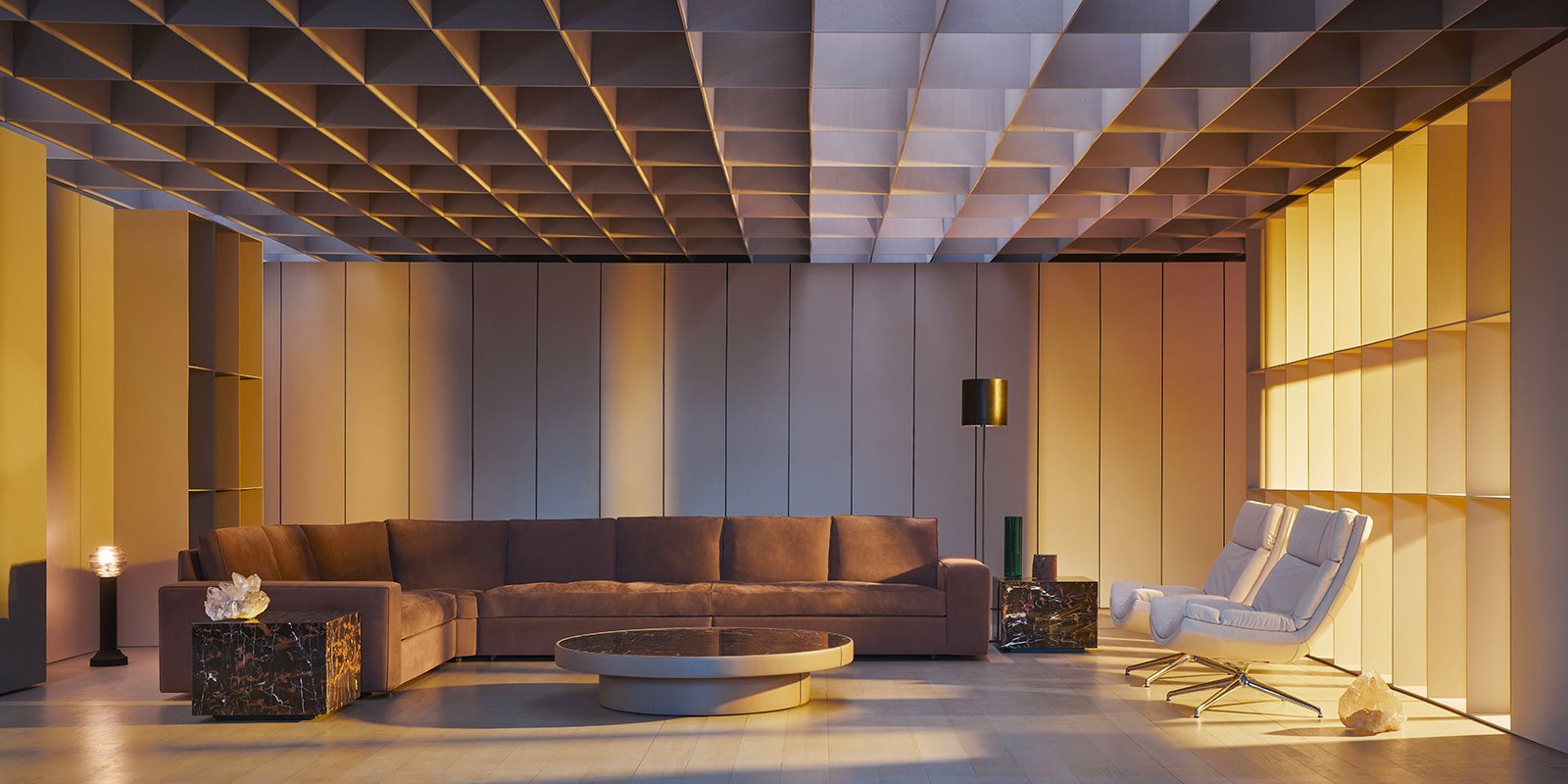 Via dei Giardini
Clear and strong lines sculpted in an environment permeated by lights and shadows immortalized in the daily magic that is repeated every day when the sun goes down and as it sets, multiplies its rays of intense shades through the sculptural wall and the coffered ceiling illuminating the space with warm light and enveloping.

Nuvola
Cabrio W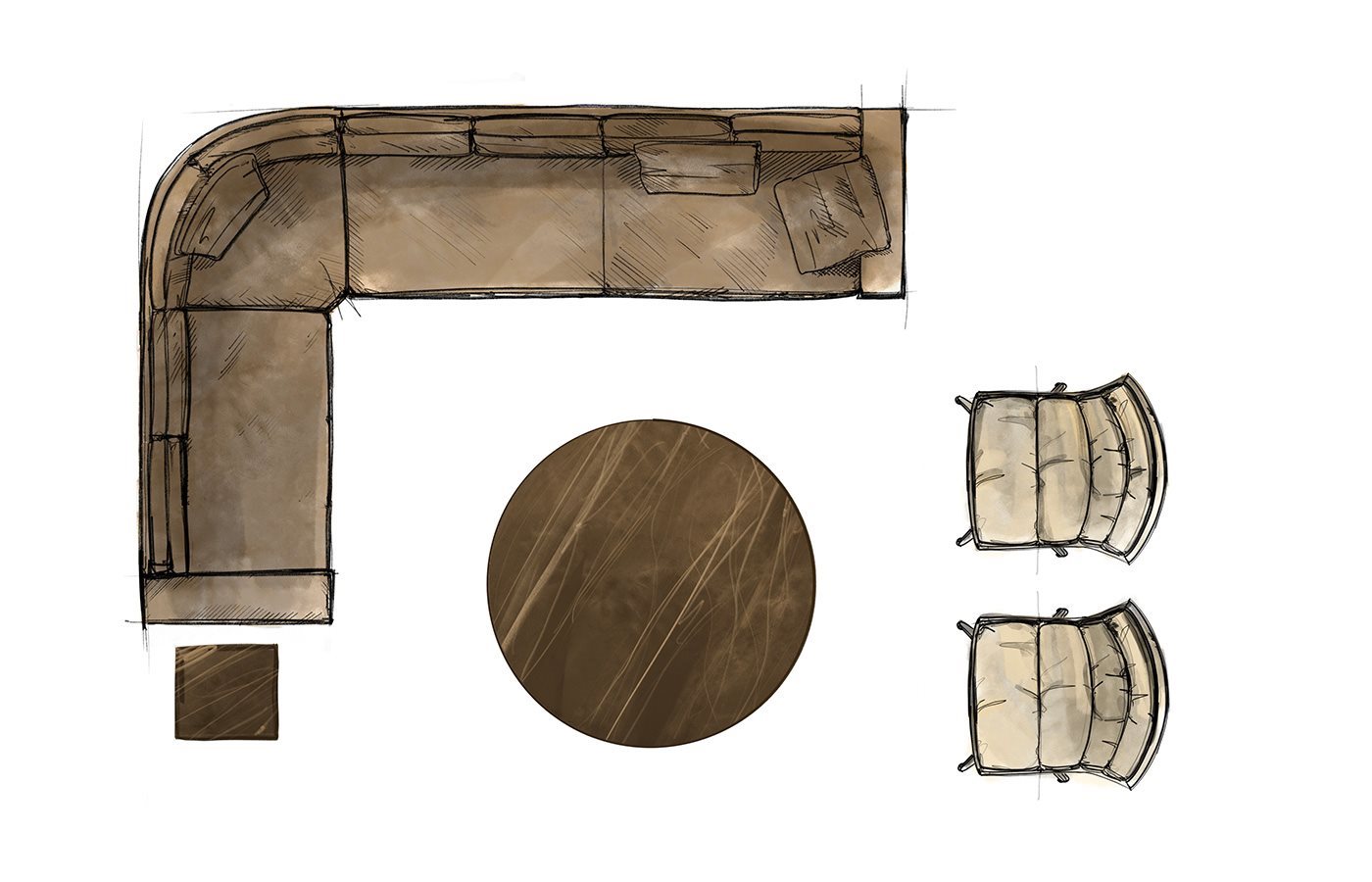 Nuvola
Nuvola is a sofa that makes its strong point of elegant simplicity in design. In constant balance between the welcoming comfort of the seats and its dry and essential lines.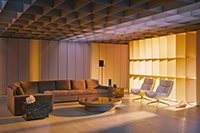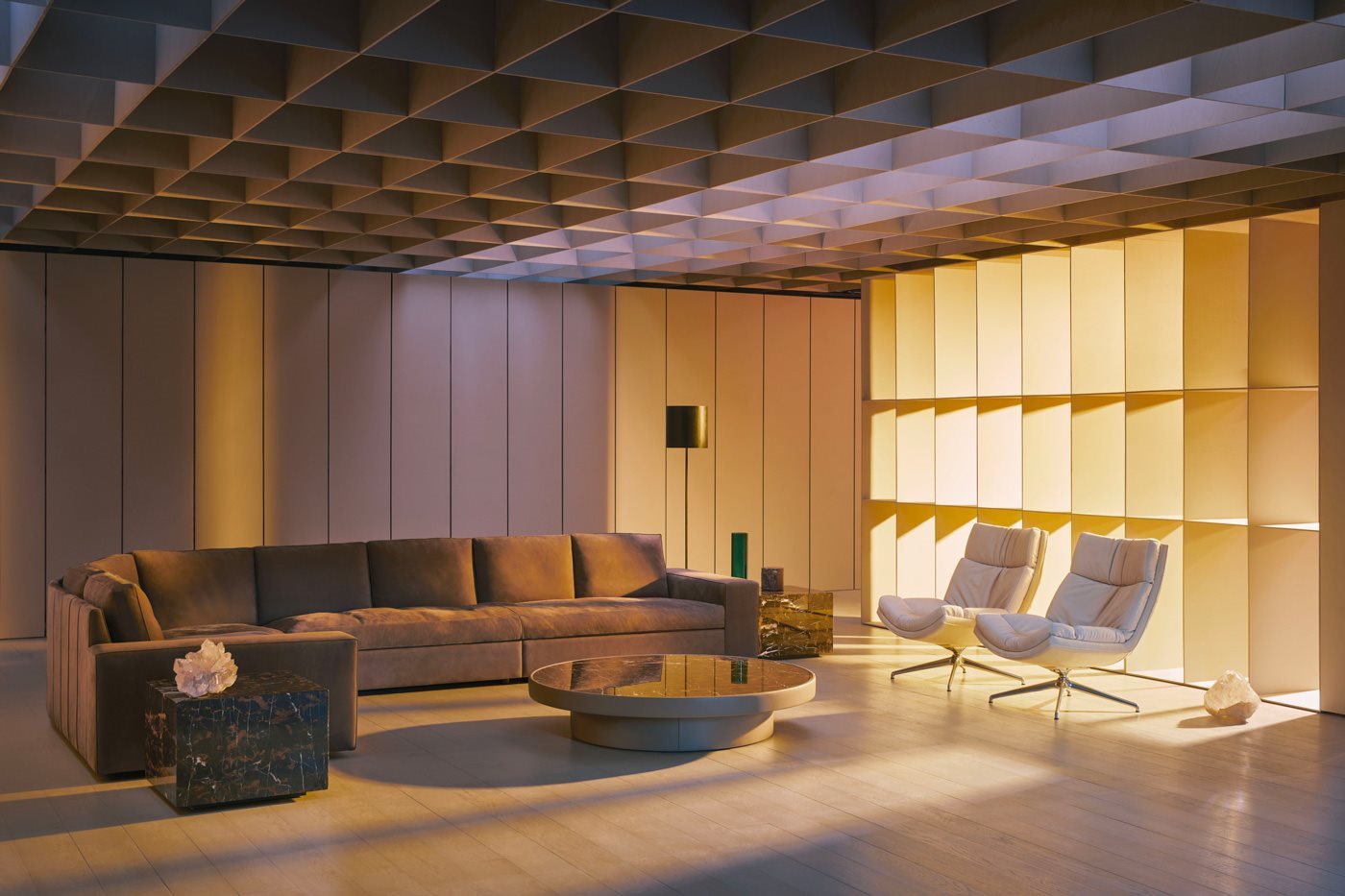 Great simplicity in the furnishings, thanks to the modular system full of elements to be organized as desired, according to the spaces or following one's own imagination.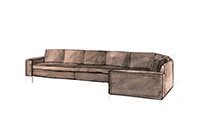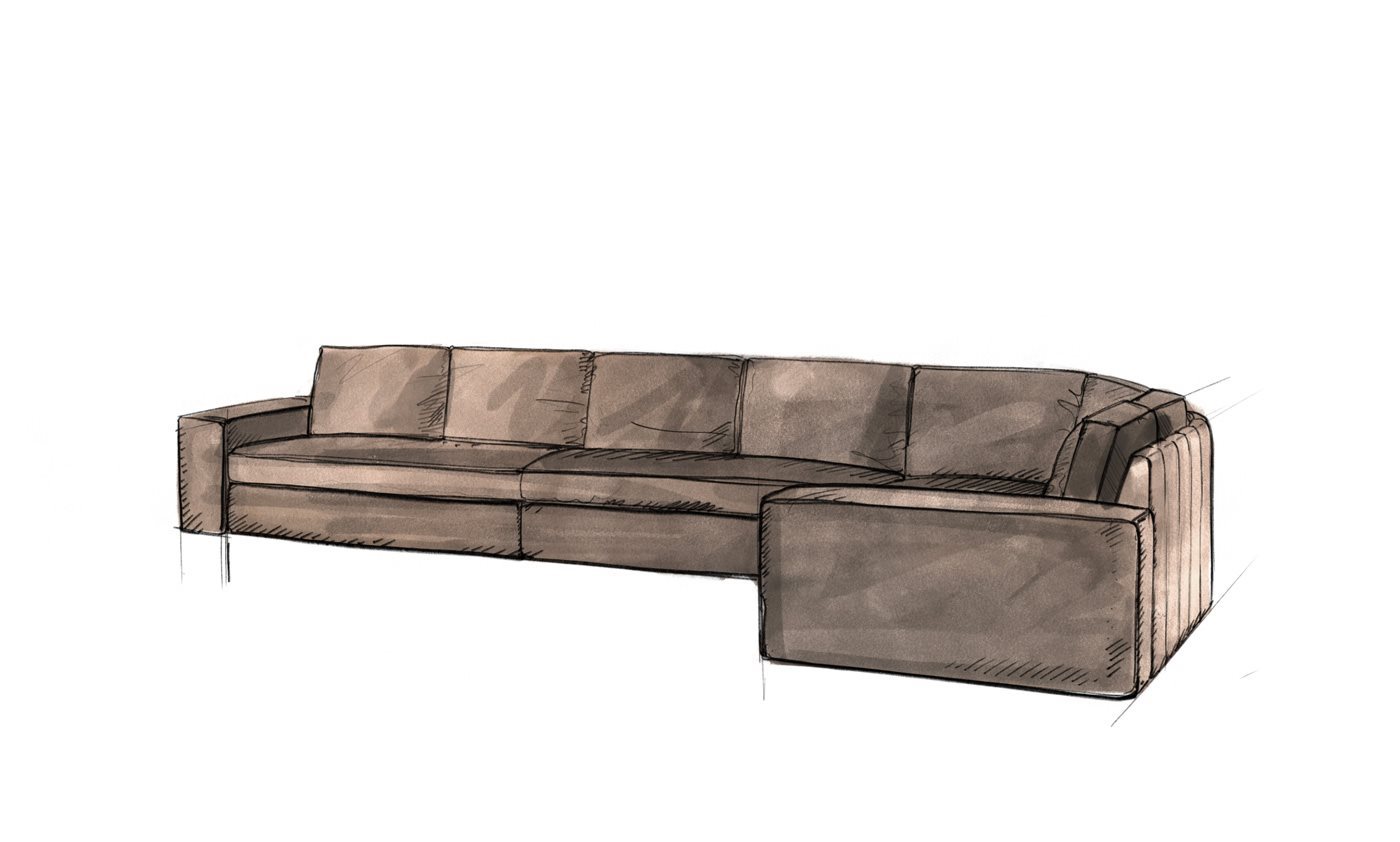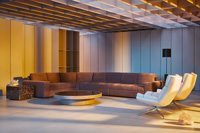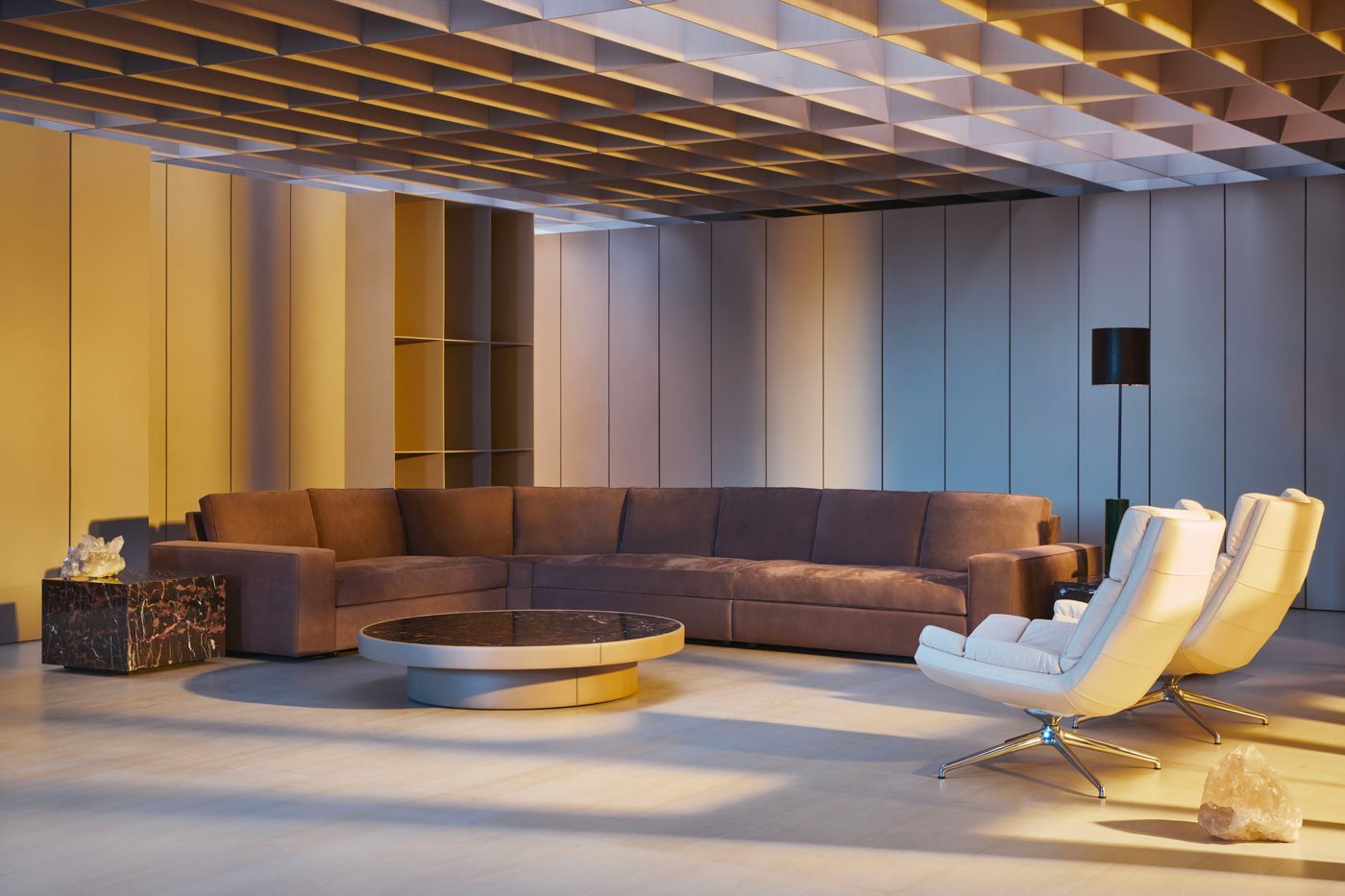 The Nuvola sofa is available in the two, three-seater version with or without armrests, chaise-longue, peninsula elements and poufs that can stand alone or be easily attached and associated with each other.

Pelle: NK Ardesia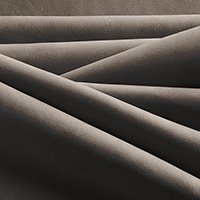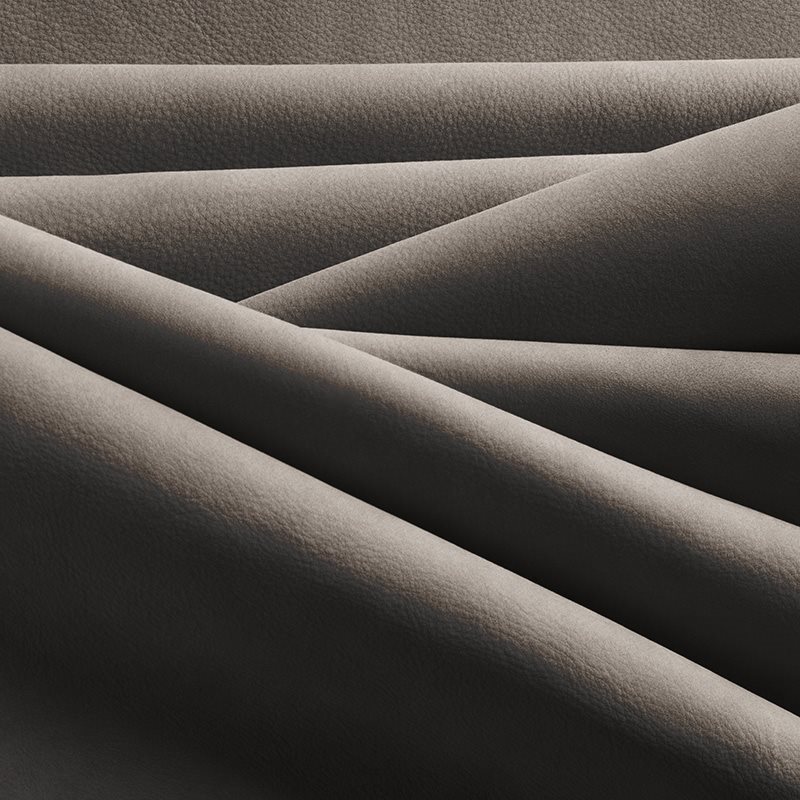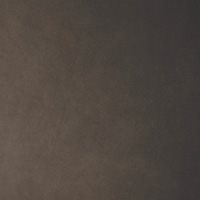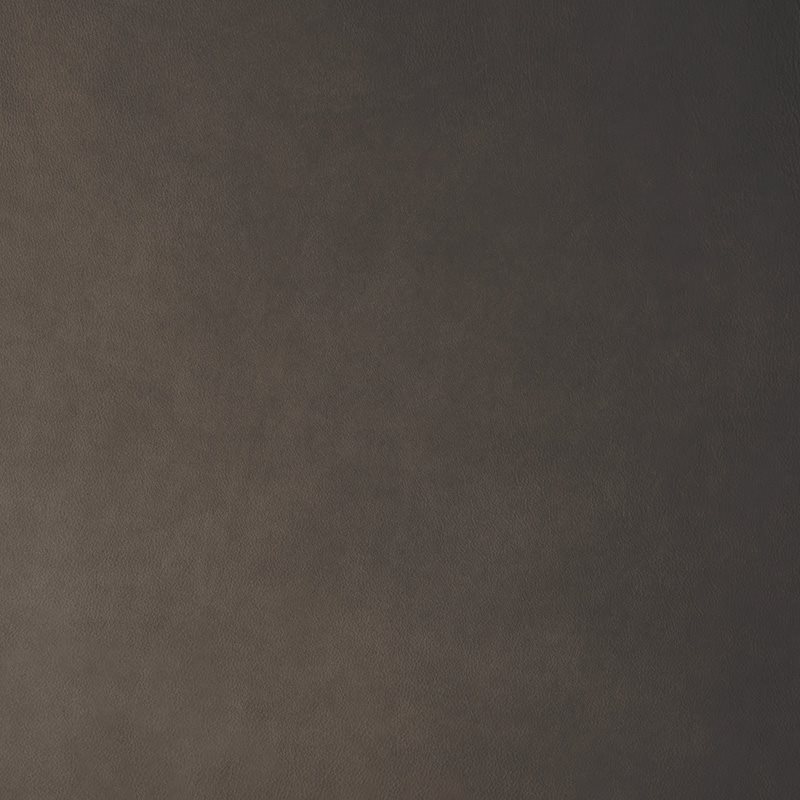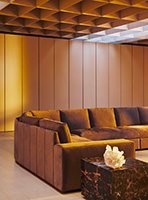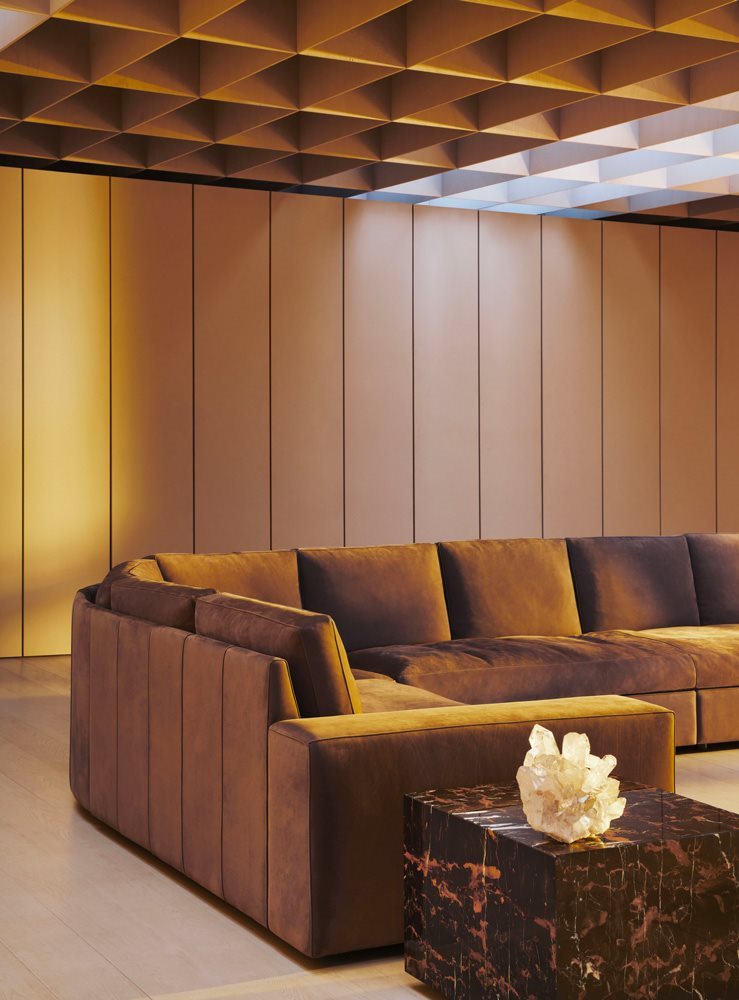 The structure of the sofa is in solid wood. The springing is obtained with elastic belts. Non-deformable rubber padding with resin-coated dacron coating. Down cushions with non-deformable rubber insert.
Cabrio W
The new Cabrio armchair by Mascheroni takes its name from the reclining hoods of the vintage roadster. The stitching on the back of the seat shell bears the distinctive sign that recalls the very elegant manually resealable canopies.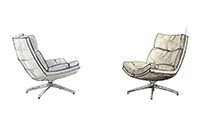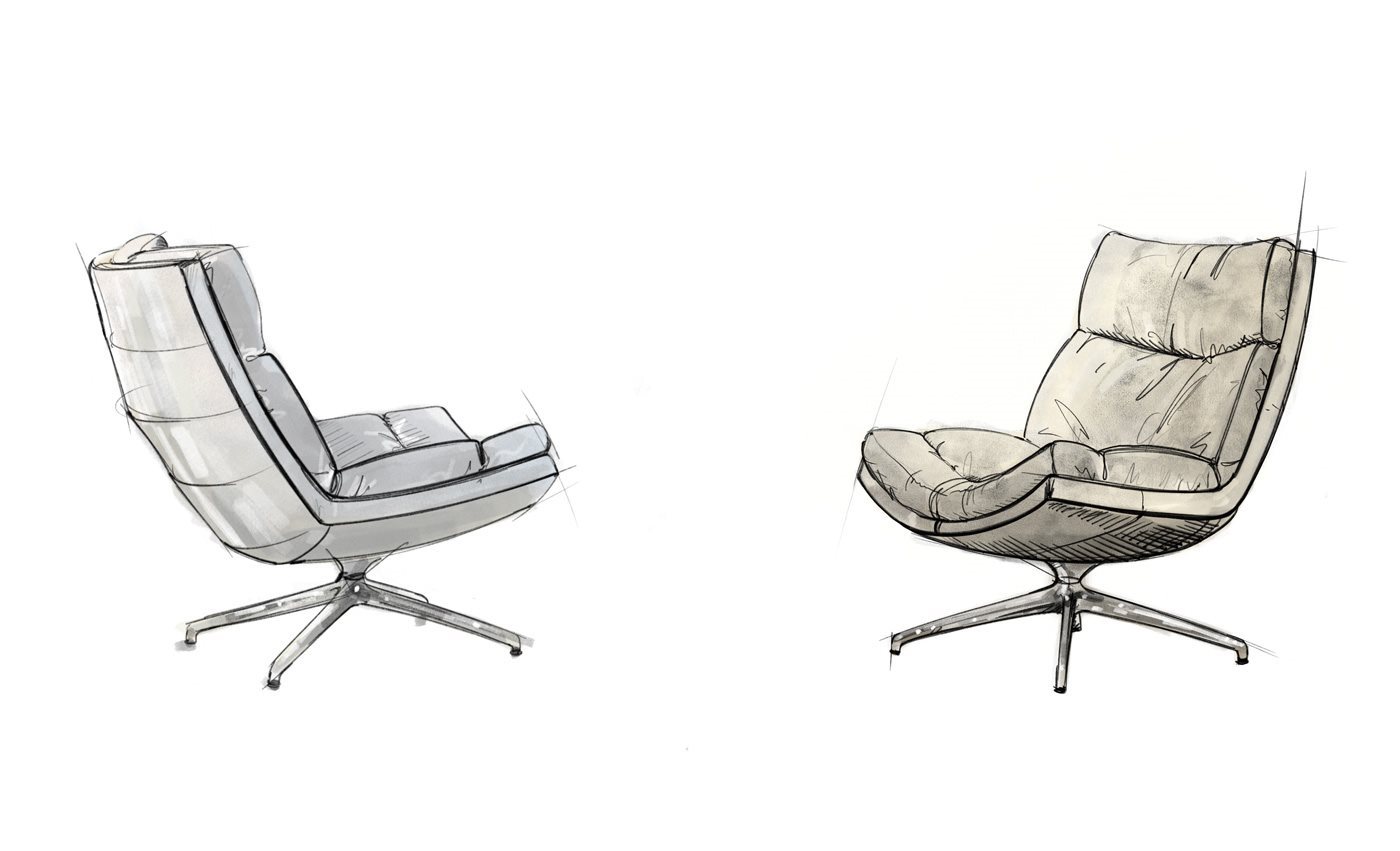 Cabrio combines Mascheroni artisan savoir-faire with the main characteristics of its raw materials, harmoniously enhancing rigidity and softness, refinement and informality in a perfect balance.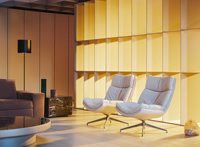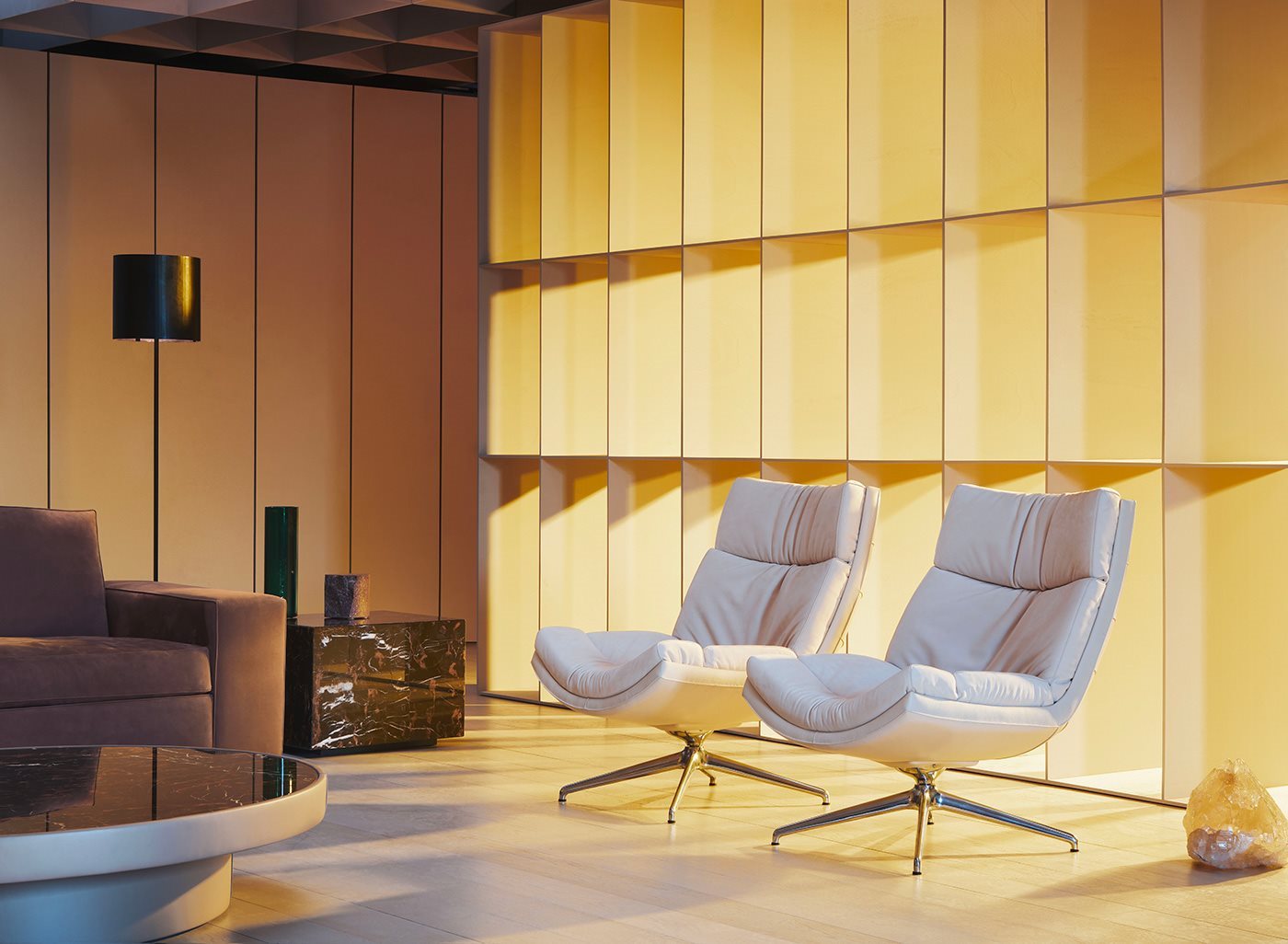 The rigid shell made of vegetable leather contains a generous cushions in nubuck and the way it looks, perfectly communicates the way you feel while sitting there.